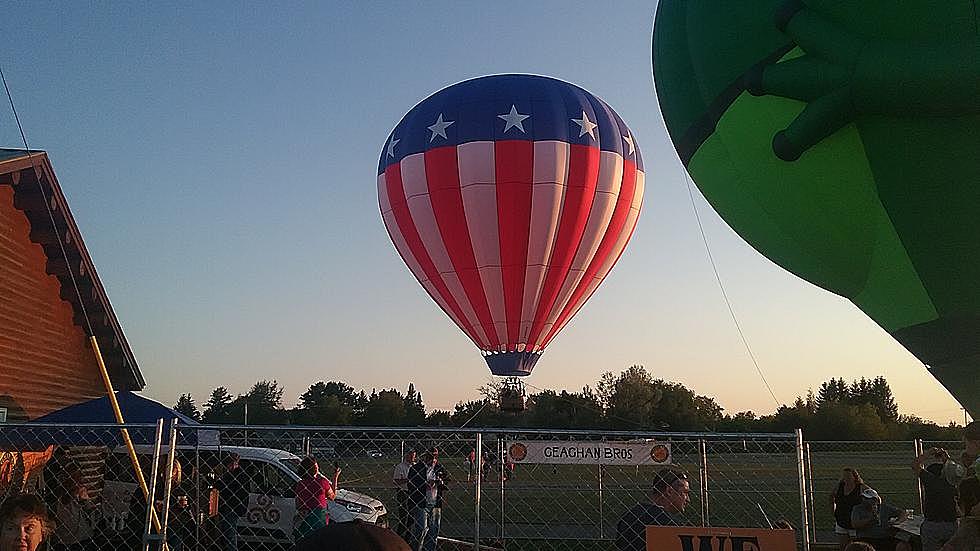 Win a Hot Air Balloon Flight at the Crown of Maine Balloon Fest in Presque Isle, Maine
Townsquare Media
Balloon Flight Winner
Congratulations to the winner of the balloon flight at the Crown of Maine Balloon Fest.
Original Contest
If you've ever wanted to go up in a hot air balloon at the Crown of Maine Balloon Fest, now is your chance.
Win an Untethered or Free Flight at the Crown of Maine Balloon Fest
We're giving away one untethered or free flight to one lucky winner. Just enter your name and information below and you are in the drawing to experience this once in a lifetime event.
Winner's Flight Schedule
The flight is scheduled for Friday, August 25 at 6 pm at the northern Maine Fairgrounds. You must be 18 or older to enter and win. The contest ends on August 18, 2023.
ENTER TO WIN
Events and Attractions
The Crown of Maine Balloon Fest has it all and attracts people from all over the state and country to Presque Isle. This year's event is scheduled for August 24 - 27, 2023.
Family Entertainment
There's live music and entertainment, delicious food, craft and vendor fair, family fun on the field - and the incredible balloons. You definitely want to experience the moon glow when the balloons light at dusk and the mass ascension is something to behold.
Schedule and Updates
See the full schedule of events on the Crown of Maine Balloon Fest's homepage and regular updates posted on their Facebook.
How Many of These Iconic Mall Food Court Restaurants Do You Remember?
From retro favorites to the icons that are still serving customers today, take a walk down memory lane with our roundup of the most iconic mall food court restaurants of the '80s and '90s.
WOAH: 99 Signs You Were a Teenager in the '90s
Grab your Hypercolor T-Shirt and Bonnie Bell Lip Smackers because we're traveling in time to the most radical decade of them all. Only real '90s teens will remember these iconic pop culture moments--see how many you recall!