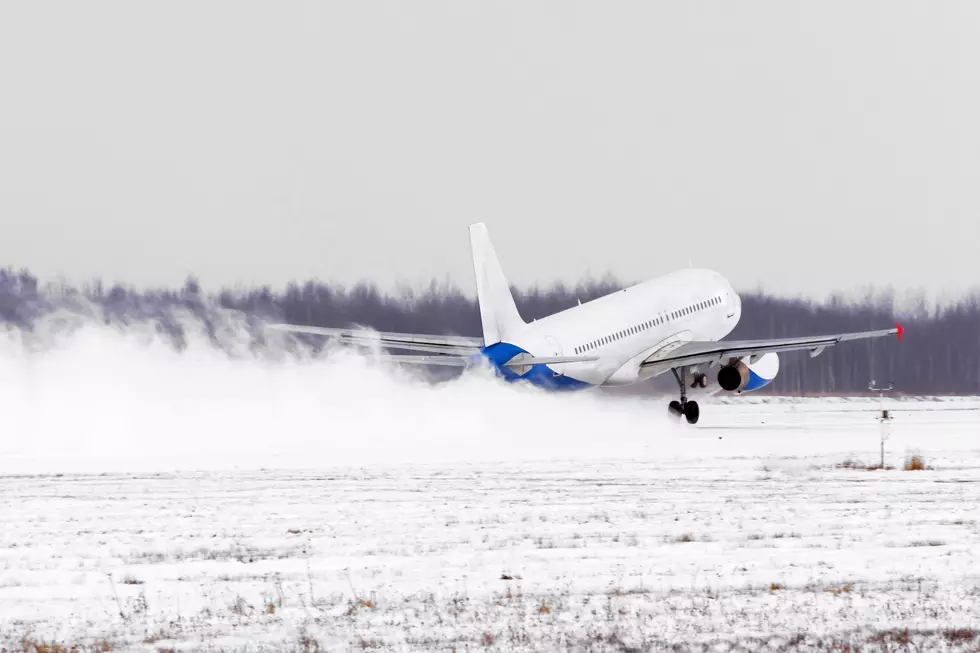 Plane Slides Off Runway at Presque Isle International Airport
Getty Images
At least 4 people received minor injuries when a plane slid off the runway after landing at Presque Isle International Airport late Monday morning.
According to Public Information Officer Kim Smith, United Airlines flight 4933 landed on the runway and then slid off on an inbound second approach at 11:30 a.m. Presque Isle Fire and Ambulance responded to the scene.
There were 28 passengers and 4 crew members on board and they were transported by bus to the terminal, Smith said.
Three passengers and 1 crew member were taken to the hospital with minor injuries. The aircraft was damaged and in keeping with FAA regulations will remain off the runway pending a complete investigation.
Immediate flights at Presque Isle International Airport Monday will be affected by the incident. Smith said United Airlines flight 4891 has been cancelled.
We'll have more information as it becomes available.