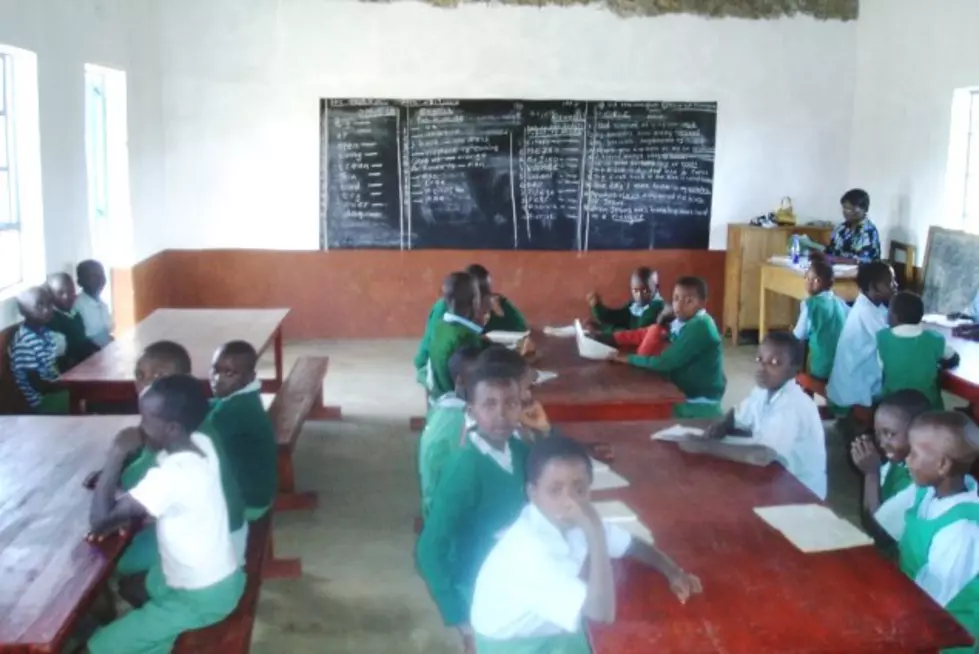 Local Teen Heads Fundraiser for Students in Kenya
Courtesy: McCain Art Gallery
A weekend event in Florenceville-Bristol, organized by a student at Carleton North Senior High School, will raise money to help fund a new classroom for children in Africa.
For the past three years, Caitlin McCarthy has worked with Farmers Helping Farmers to raise a total of 9,300 dollars for underprivileged people in Kenya. This year, Caitlyn hopes to reach her goal of 10,000 dollars.
She has held several different fundraisers, but the most successful event has been the Family Fun Run, which is held during the Buttermilk Creek Fall Festival in Florenceville-Bristol.
The run will take place Saturday, September 14 and starts at 9 a.m. at the Northern Carleton Civic Centre. It includes a 10k, 5k and a 2k walk/run.  Registration begins at 8:00 a.m. and is by donation.
Proceeds will go towards building a classroom in a Kinyinjere primary school in Kenya.
Farmers Helping Farmers is a non-profit organization based in Canada that helps East African farmers become more self-reliant. The organization provides assistance in education, food production and community programs. Contributions to Farmers Helping Farmers can provide gardens, books, water tanks, and classrooms.