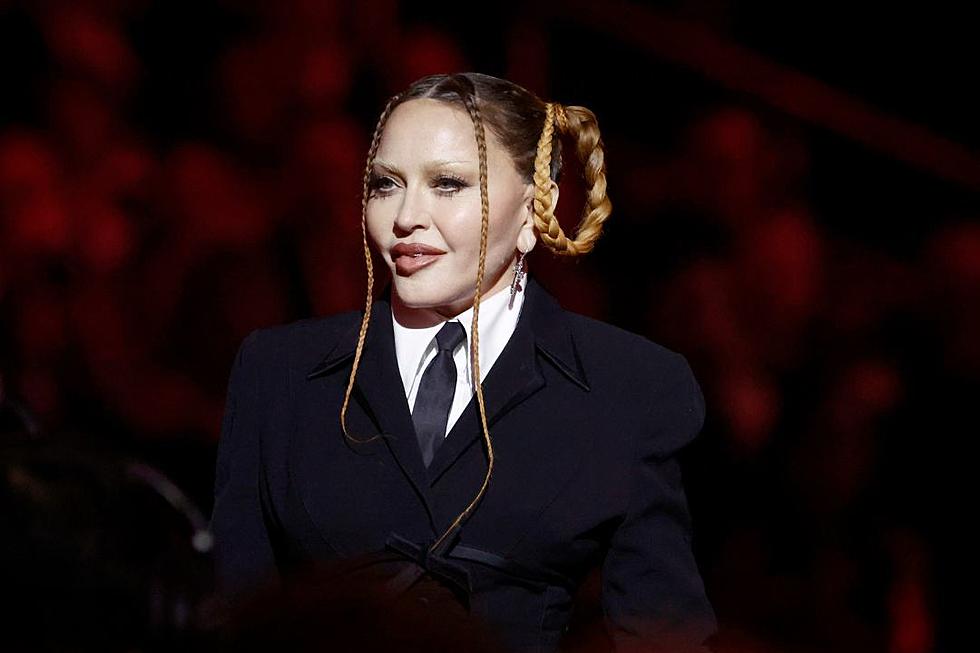 The Weeknd, Kathy Griffin and More Celebrities React to Madonna's Sudden Hospitalization
Frazer Harrison, Getty Images
Celebrities are sharing their well wishes and reactions on social media in the wake of Madonna's sudden hospitalization.
Page Six first reported that Madonna was "rushed to the hospital" and sent to the ICU after being "found unresponsive" this past Saturday (June 24).
The 64-year-old Queen of Pop's longtime manager Guy Oseary gave an update on the performer's health in a statement posted to Instagram Wednesday (June 28).
"On Saturday June 24, Madonna developed a serious bacterial infection which [led] to a several day stay in the ICU. Her health is improving, however she is still under medical care. A full recovery is expected," Oseary wrote.
Celebrities flooded Oseary's comments section with well wishes for Madonna.
"TAKE GOOD CARE OF OUR QUEEN," RuPaul's Drag Race judge Michelle Visage wrote.
"Hope she feels better very soon!" Zooey Deschanel commented.
"Sending her love and good light vibrations for a good recovery," Rosanna Arquette, who starred alongside Madonna in 1985's Desperately Seeking Susan, wrote.
"Sending Madonna my prayers for a speedy recovery," Rita Wilson shared.
"Sending her so much love from us," actress Isla Fisher wrote.
"Sending [light]," Perez Hilton commented.
"So much love," Game of Thrones star Gwendoline Christie wrote.
In an Instagram Story, The Weeknd shared Oseary's post and wished the pop icon well.
"Sending our prayers," The Idol star wrote.
Comedian Kathy Griffin uploaded a TikTok honoring the Queen of Pop and urged people to be kind.
"I don't know what's going on with Madonna. I don't know, but I love her and I want to defend her. I have never met her. I have seen her in concert, of course, because I am a gay man," she joked.
READ MORE: Remembering Madonna's Children's Book Series
Griffin added that Madonna has "provided the world with decades of music and entertainment" and that she doesn't "like how people are already piling on and making fun of her because she is obviously quite ill."
"I think a lot of it is ageism and misogyny ... I don't care about her fillers. They're going to go away if she feels like it, or not. I care about her health," she continued.
Meanwhile on Instagram, Madonna's longtime friend Rosie O'Donnell shared an update that Madonna is "feeling good."
Madonna's upcoming, career-spanning greatest hits tour, The Celebration Tour, has been postponed in the wake of the singer's hospitalization.
The tour was schedule to kick off in Vancouver, Canada, on July 15. The date is expected to be rescheduled.
"At this time we will need to pause all commitments, which includes the tour. We will share more details with you soon as we have them, including a new start date for the tour and for rescheduled shows," Oseary wrote in his statement.
It is unclear at this time if all tour dates will be affected or just the most imminent concert dates.
We at PopCrush wish Madonna a speedy and full recovery.
Artists Who Canceled Their Concert Tours