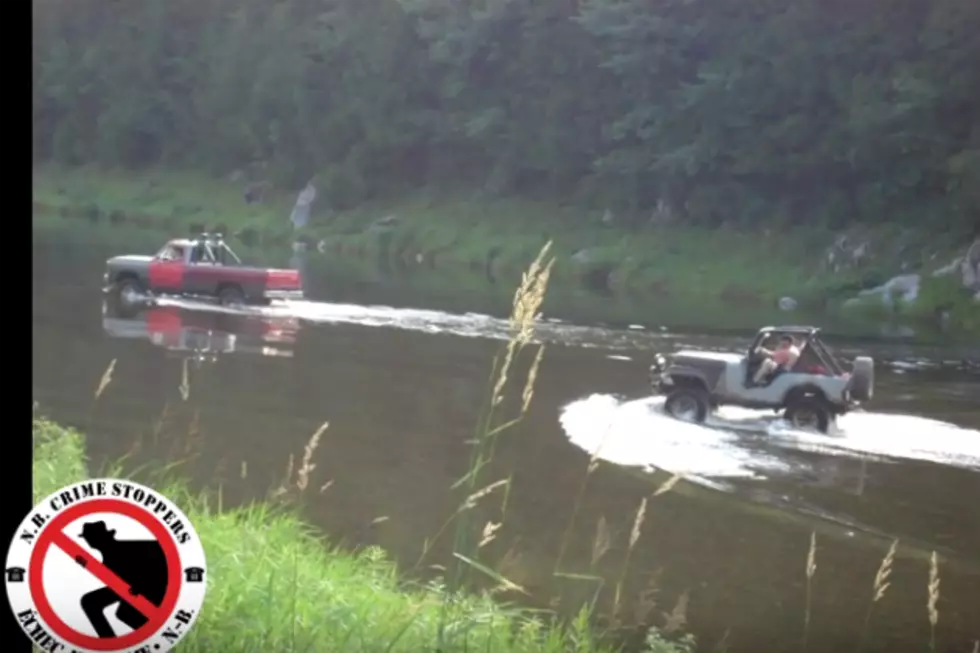 Crime Stoppers: The Operation Of Motor Vehicles In Watercourses [VIDEO]
NB Crime Stoppers, Youtube
Help is being asked of the public by Crime Stoppers and the New Brunswick Department of Justice and Public Safety in resolving this ongoing problem.
A watercourse has been defined as any body of water that includes the beds, banks, sides, shorelines of any river, creek, stream, brook, reservoir, pond, or canal.
Under the Trespass Act of New Brunswick, it is an offense to operate street legal and off-road vehicles in any watercourse. If convicted, guilty parties could be fined between $240 and $5,200 for the first offense. Seizure of the motor vehicle is a possibility as well.
The RCMP also noted that it is illegal to operate motorized vehicles in environmentally sensitive areas like sand dunes and wetland areas.
The report goes on to remind the public that one small drop of oil or gas can pollute hundreds of gallons of water. Thus, causing erosion of water banks and cutting oxygen to spawning fish are other problems that can come about by operating motor vehicles in watercourses areas.
If you have any information concerning illegal activity in or around the watercourses in New Brunswick, you may contact Crime Stoppers at 1-800-222-TIPS. You can also text in any violations you witness at TIP212 + your message to CRIMES (274637).
Crime Stoppers will pay up to $2000 for any information leading to an arrest.