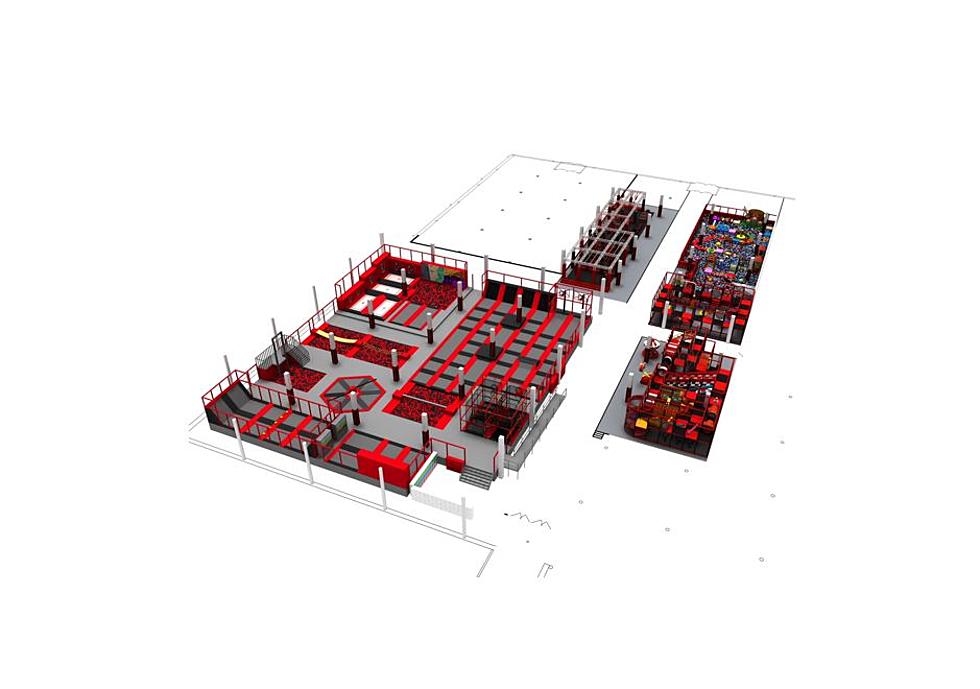 Aroostook Centre Mall Getting $2.5 Million Trampoline Park
Aroostook Centre Mall
A $2.5 million trampoline park and a 24 hour fitness center are currently under construction at the old Sears location at the Aroostook Centre Mall.
Trampoline Park will Have 200 Trampolines
The estimated date for completing Trampoline City is in the Fall of 2024. There will be "200 trampolines configured into 11 events such as basketball, dodgeball, hexagon, spider, Olympic Park, and more," according Dottie Hutchins with Hutchins Public Relations.
Construction Underway and Equipment Being Ordered
The old Sears location is 30,000 square feet. The construction is currently underway and equipment is ordered.
Two New Eateries Coming to the Food Court
Also coming to the Aroostook Centre Mall food court are a pizza restaurant and a bakery.
Arts and Crafts Show in August
The Mall is also hosting the Arts & Crafts Show on August 11, 12th and 13th. Vendors, artisans and crafters will set up in the inside corridors of the mall.
More Spaces Planned at the Mall
"Crews are working everyday with positive, forward progress," said Dana Cassidy, new owner of the Aroostook Centre Mall. "Numerous stores are inquiring about space now that ownership is solidified." Cassidy added, "there is a lot of excitement. Many more changes to come."
LOOK: Popular fashion trends from the year you were born
Leg warmers, pillbox hats, and overalls are a few of the most memorable fashion trends over the last 100 years. Take a trip down memory lane and explore these trends.
LOOK: Baby boomer baby names that have gone out of style
Using info from the Social Security Administration's baby name database,
Stacker
compiled a list of baby boomer baby names that have declined in popularity.