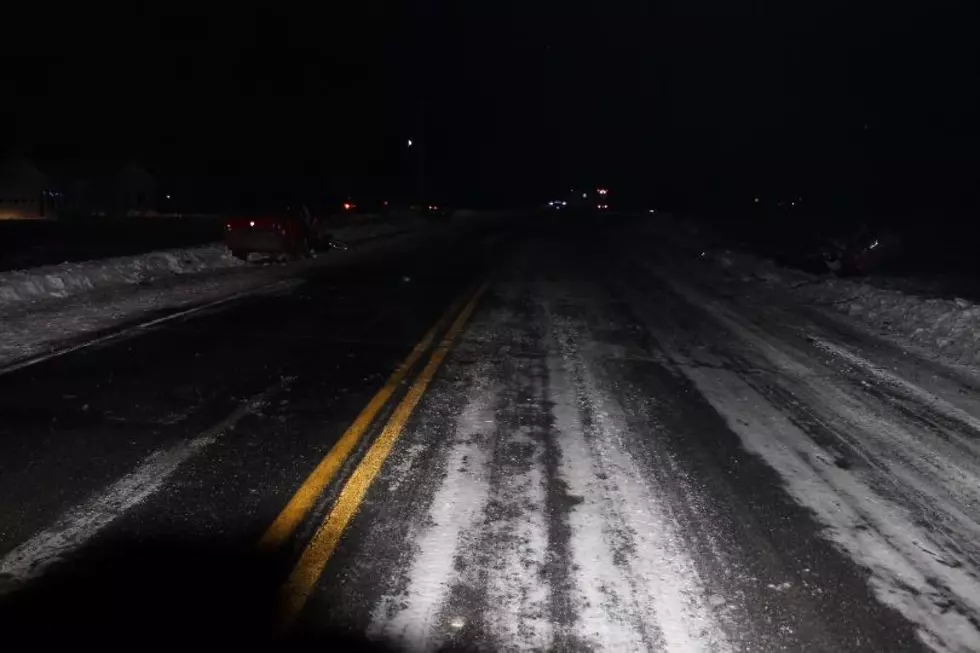 Woman Killed, 2 People Injured in Collision on Route 1A in Hamlin
Aroostook County Sheriff's Office
The Aroostook County Sheriff's Office says drifting snow likely caused a crash on Route 1A in Hamlin Tuesday evening that claimed the life of a 63-year-old Limestone woman.
Deputy Sheriff Sgt. Matt Cummings determined that the woman was northbound in her 2008 Chevrolet Impala when her car crossed the center line and struck a 2008 Dodge Ram pickup driven by 27-year-old Ethan Leblanc of Hamlin.
Police say the collision caused Leblanc's truck to go off the road and roll over, ending upside down on its roof. Leblanc and his 5-year-old passenger were transported by ambulance to Cary Medical Center in Caribou with what police called "non-life threatening injuries."
The driver of the Chevrolet Impala was pronounced dead at the scene. Her identity  is not being released at this time.
The Sheriff's office said drifting snow in the roadway caused icy road conditions at the time of the crash and was likely the contributing factor.
Sgt. Cummings was assisted by a State Police accident reconstructionist, Van Buren Fire and Ambulance, Van Buren Fire Department and the U.S. Border Patrol. The crash is under investigation.