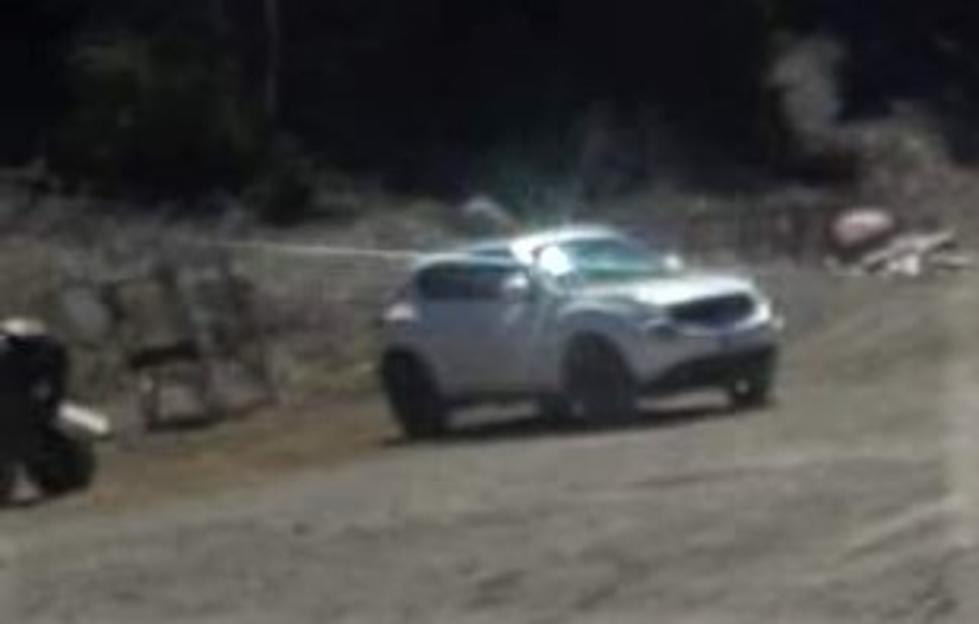 Police Search for Vehicle Stolen in Baker Brook, N.B.
Saint Leonard RCMP
The Saint-Léonard RCMP is asking the public for help in locating a vehicle that was stolen last week from outside a home in Baker Brook, N.B.
The theft of an SUV crossover on Rue Des Ormes  (Avenue of the Elms) is believed to have occurred sometime between 9:30 p.m. on Thursday, March 16 and 5:30 a.m. on Friday, March 17, according to Constable Laurence Rousseau.

The vehicle is described as a white 2014 Nissan Juke with New Brunswick licence plate JII 835 and vehicle identification number JN8AF5MV0ET480461. The SUV has two black stripes on the bottom of each side and a white logo that says "JUKE." It also has a front plate with a road runner cartoon decal.
Anyone who has seen the vehicle since the time of the theft, or who has information that could help further the police investigation, is asked to call the Saint-Léonard RCMP at (506) 473-3137.
Information can also be provided anonymously through New Brunswick Crime Stoppers at 1-800-222-TIPS (8477).
Vintage Photos - Life on the Farm in Aroostook County (1942)