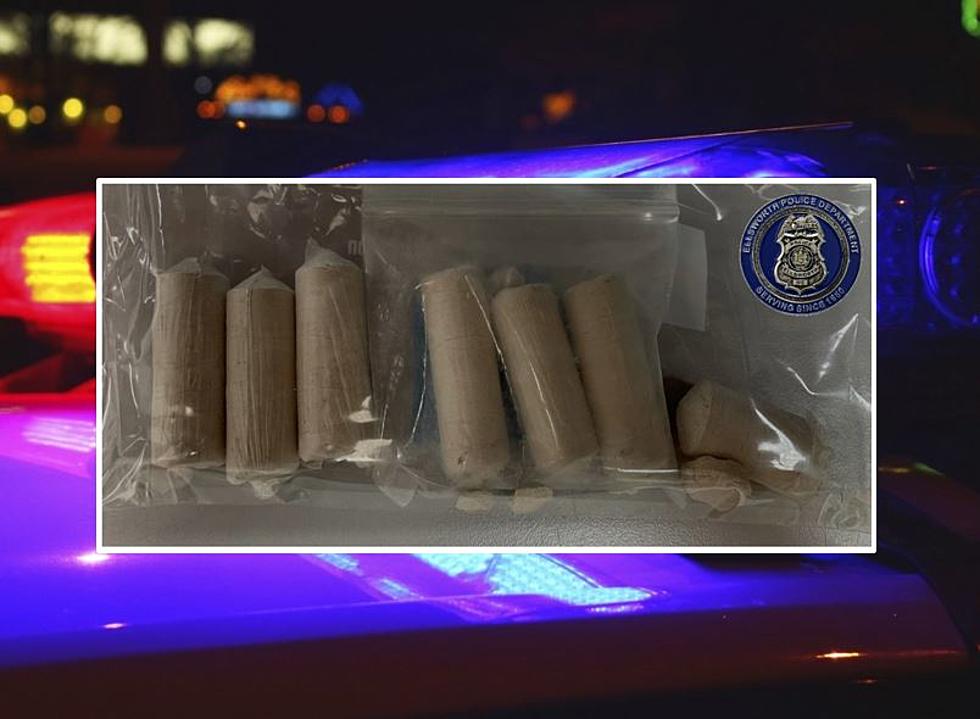 Police Arrest Surry, Maine Woman after Finding 102 Grams of Fentanyl
Ellsworth Police, Thinkstock
A 29-year-old woman from Surry, Maine was arrested and charged on Tuesday for aggravated drug trafficking.
102 Grams of Fentanyl Found in Mall Parking Lot
The Ellsworth Police Department said they found 102 grams of fentanyl while officers were assisting "the Fire Department at a medical incident-taking place in the parking lot of the Maine Coast Mall."
Arrest and Charges
Sierra Lutz was taken into custody later in the evening after an investigation. She faces charges for aggravated drug trafficking and violating conditions of release.
Latest News and App Alerts
Get breaking news as it happens and updates on the station's app. Free download to receive alerts sent directly to your smart devices. Follow the Ellsworth Police Department on Facebook for more information when it is released.
WOOF: These are the most popular dog breeds in America
Quiz: Do you know your state insect?
Stacker has used a variety of sources to compile a list of the official state insect(s) of each U.S. state, as well as their unique characteristics. Read on to see if you can guess which insect(s) represent your state.