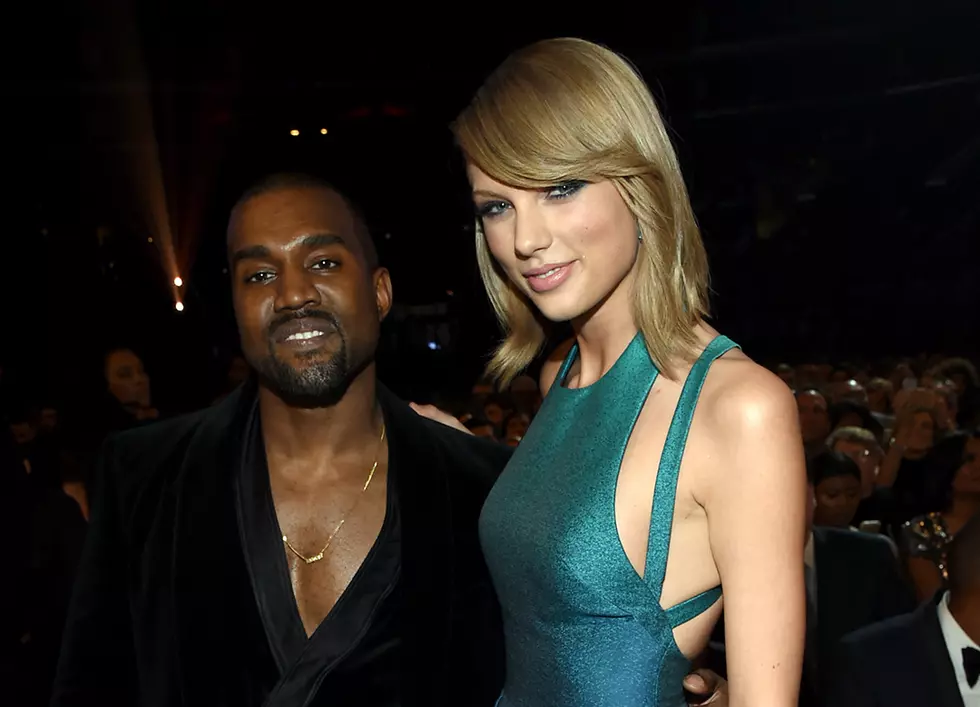 Kanye West Fans Stream 'Hey Mama' 700,000 Times to Keep Taylor Swift Off the Charts
Larry Busacca, Getty Images
On Nov. 10, Kanye West fans around the world took part in the first ever "Hey Mama" Day. Getting back at Taylor Swift for releasing her album Reputation the same day as the 10th anniversary of the death of Yeezy's mom Donde West, fans devised a plan to keep Swift off the charts.
Created by 16-year-old Rhys Halkidis, fans would stream a 30-hour playlist of just "Hey Mama" and "Siiiiiiiiilver Surffffeeeeer Intermission" on Spotify for 12 hours. The movement ended up increasing the streams of "Hey Mama" on Spotify from 23.6 million to 24.3 million — about 700,000 plays.
Although the streams didn't help the song move up the Spotify charts – presumably because Spotify has fraud-detection measures in place – the song did reach No. 33 on the New Zealand iTunes chart and cracked the top 100 in Australia.
In related Kanye-Swift news, the singer may have taken another shot at Yeezy on her new song, "This is Why We Can't Have Nice Things." In the song, Swift sings, "It was so nice being friends again/There I was, giving you a second chance/But then you stabbed in the back while shaking my hand/And therein lies the issue/Friends don't try to trick you/Get you on the phone and mind-twist you/And so I took an axe to a mended fence."
What's Beef? 10 Hip-Hop Twitter Feuds