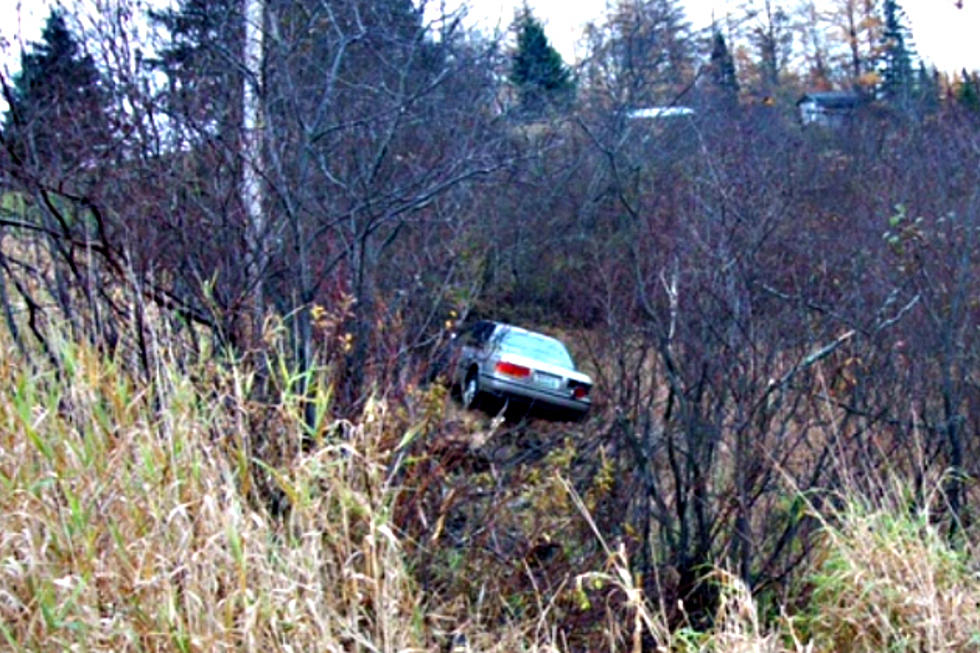 Car Crashes Into Swamp Along Rt 161 in Northern Aroostook
Aroostook County Sheriff's Office
A Fort Kent man was not injured when his car went off the road Saturday afternoon and ended up in a swamp.
Shortly before 3:00 p.m. Saturday the Aroostook County Sheriff's Office responded to a report of a single-vehicle crash in St. John Plantation. Deputy Sheriff Corey Saucier determined that 19-year-old Austin Brann of Fort Kent was operating a 1992 Honda Accord east bound on the St. John Road.
Police say Brann lost control of his car as it drifted onto the shoulder and went off the road. His vehicle came to rest about fifty yards into a swamp. Brann was wearing his seatbelt and was not injured.
The car sustained disabling damage and was towed from the scene.