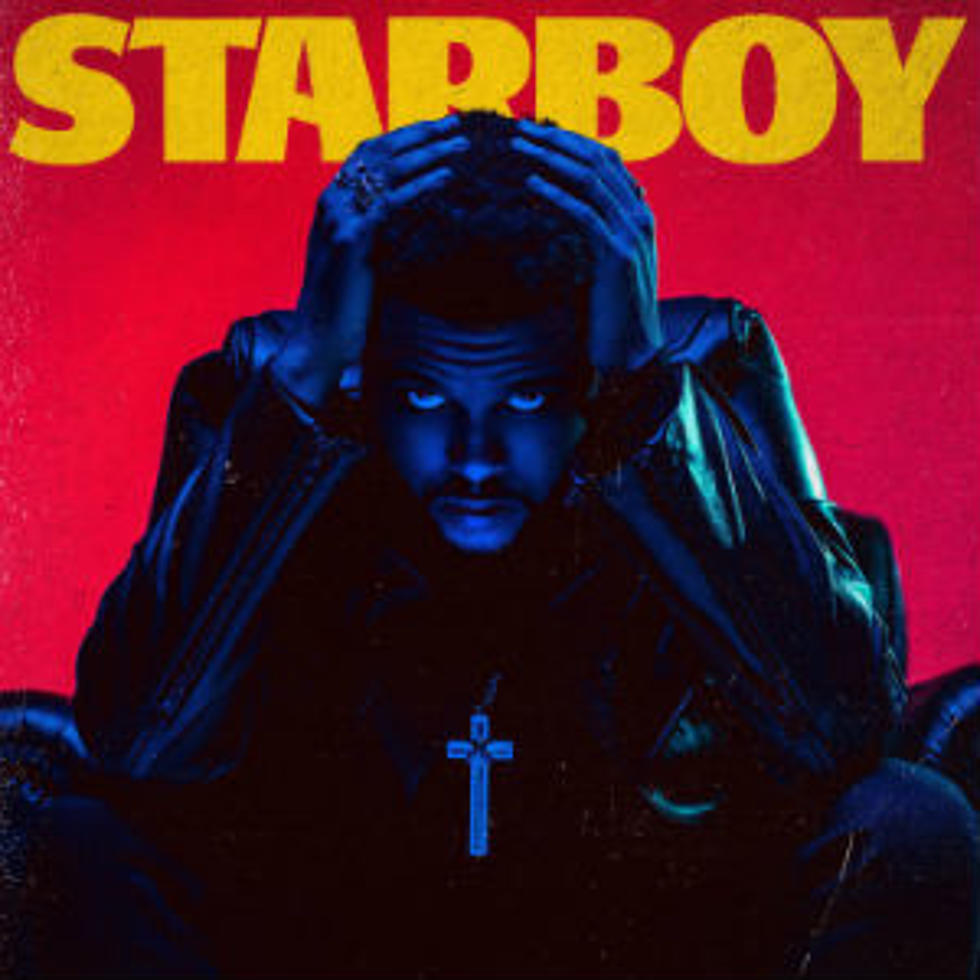 Top 5 Songs from The Weeknd's 'Starboy' Album [LISTEN]
XO/Republic
Since 2011, The Weeknd fans have been mesmerized with the Canadian singer's unique set of falsetto vocals. Able to introduce a fresh sound to R&B with a few mixtapes - House of Balloons (2011), Thursday (2011) and Echoes of Silence (2011) - the Ontario-bred entertainer found a way to feed a hungry audience starving for originality, flare and a genuine feel-good vibe for any occasion.
Now, five years later, The Weeknd is still living up to expectations and providing his fans with his third studio album, Starboy. With features from Daft Punk, Kendrick Lamar, Lana Del Rey and Future, the R&B singer experiments with an array of sounds, instrumentation and melody creating a unique series of pop-infused songs like "False Alarm, Love to Lay" and "Rockin'."
While various chord progressions and genre mixtures work for most songs, it didn't work for all. The album closes with "I Feel Like Coming," an '80s pop ballad with modern production that doesn't translate as strongly as other pop tracks on the project. But his need to try new sounds didn't take away from the signature drug-infused, in-need-of-love, sultry R&B that fans have come to love.
Here's our list of The Top Five Songs from The Weeknd's Starboy album.
5

A clear reminder that The Weeknd is not a role model or a Teen Choice candidate, the Canadian singer chose to openly define himself on "Reminder." "I just won a new award for a kid's show / Talking 'bout a face numbing off a bag a blow / I'm like goddamn bitch I am not a Teen Choice / Goddamn bitch I am not a bleach boy."

With no intentions of trying to live up to anyone's expectations except his own, the budding XO boss takes to the time to let fans know exactly what he's in this business to do: make money and "dope s---." "All I wanna do is make that money and make dope s--- / It just seem like n----s tryin' sound like all my old s--- / Everybody knows it, all these n----s know me," he sings.

4

The Weeknd is known for providing at least one panty-dropping single for every project he releases - "True Colors" is that track for Starboy.

The legato-told tale portrays Abél's quest to peel back the layers of his love interest. Looking to get to know the person behind the mask, he wants to know all of her secrets because it's going to "come to [his] attention either way." "Girl, come show me your true colors / Paint me a picture with your true colors / These are the questions of a new lover," he sings.

Ready to embrace a monogamous relationship, The Weeknd bellows in his sultry falsetto sound to ask the woman his heart desires to "show me you're a keeper."

3

As the lead single from the album, the song is rightfully named as The Weeknd repeatedly sings, "I'm a m----f---ing star boy" throughout the song. An immediate indication that this album will be a look into the singer's world from his own eyes, the 26-year-old entertainer begins to illustrate the roads he's taken to become a star.

From buying his "mama a crib and a brand new wagon" so he he can watch her "hit the grocery shop looking lavish" to purchasing a "house so empty, it needs a centerpiece," The Weeknd fuses his wide range of unique R&B vocals with an experimental pop sound and gives fans everything expected from a great XO track.

2

"All I Know" is a continuation of "True Colors," but instead of the woman opening up and sharing all the secrets of her past, The Weeknd too wants to lay all his cards on the table. "The reasons I can't have you, are so easy to fix / I didn't really plan to, but I'ma do it for this-this / The reasons I can't have you, isn't so complicated / Baby if you let me I won't hesitate," he sings.

Here, the hook chimes in and the only thing Mr. XO can say is, "all I know, all I know is this" six times to emphasize the he can only be honest and tell her the things he knows in hopes of her wanting to stay after hearing his story. "I know there's been stigma 'round me / I know you heard things about me / You sleep one eye closed / Too scared to get heartbroke / Heard too many lies told / Don't make this s--- unfold," he croons.

1

"Sidewalks" is used as a sure fire metaphor to illustrate the telltale story of The Weeknd and Kendrick Lamar's path from rags to riches. Never coy about their upbringings, the Canadian singer and Compton rhymer both explain how "sidewalks saved [their] life." "Homeless to Forbes' list, these n----s bring no stress / I feel like Moses, I feel like I'm chosen / And if you ain't my n---- then your girl single to me / I don't give a damn if a n---- said he knew me / Grew up with no father so nobody ever 'son' me," Abél sings. Overall, The Weeknd delivers a story about his tough beginnings with the help of K.Dot's clean rhymes.

BONUS

10 R&B Artists That Defined Hip-Hop Soul

[gallery galleryid="625:243651" galleryindex="0" ids="243652,243653,243654,243655,243656,243657,243662,243663,245562,243666" enablefullscreen="yes" showthumbs="no"]