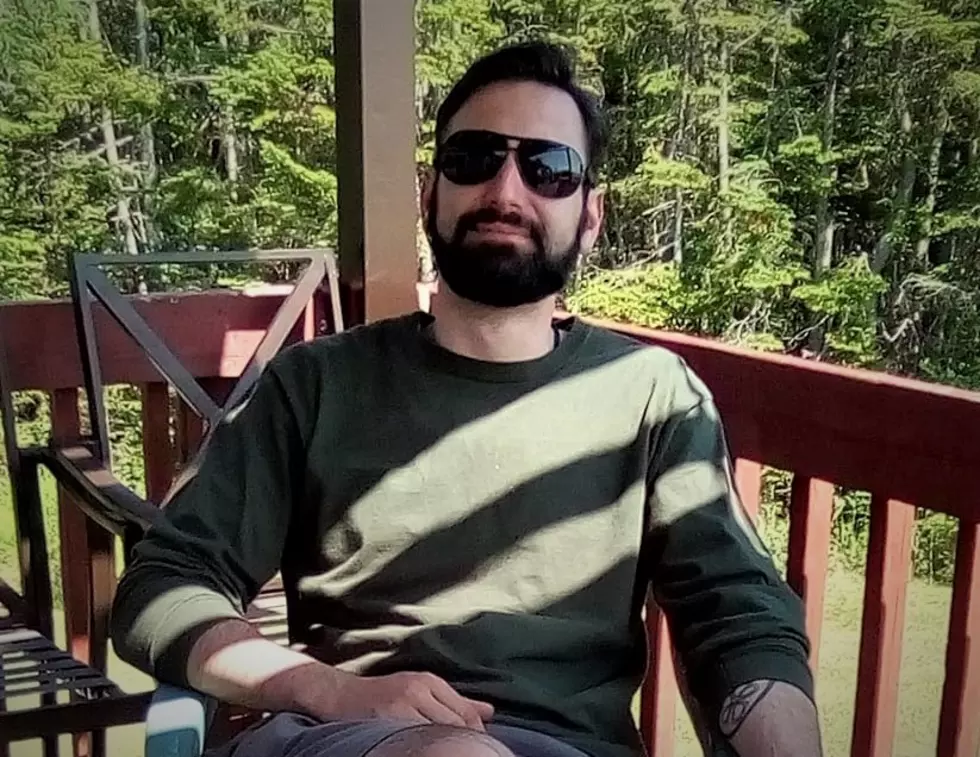 Missing 31-Year-Old Man – Saint John, N.B.
Photo via Saint John Police Force
The Saint John Police Force is asking for the public's assistance in locating a missing 31-year-old man.
Police say Ryan Goldflus was reportedly last seen on Thursday, January 12 in the North End area of Saint John. Goldflus is described as 6' 4", about 220 pounds, with black hair, hazel eyes, a mustache and beard. He has large symbol tattooed on his left inner forearm and a tattoo of an axe on his back.
Police and family members are concerned for his well-being.
Last August, Ryan started a GoFundMe page saying he wanted to move back home to Hamilton, Ontario.  He said he no longer felt safe after getting jumped and stabbed. He was asking for help in moving back to his Jewish community where he would be "safe and loved."
Anyone with information on the whereabouts of Mr. Goldflus is asked to call the Saint John Police Force at 1-506-648-3333.  If you wish to remain anonymous, contact New Brunswick Crime Stoppers online or call 1-800-222-TIPS (8477).
10 Romantic Movie Scenes That Are Actually Messed Up
These supposedly swoon-worthy scenes don't really hold up over time.
Stars We Lost in 2022
See the famous icons we have had to say goodbye to in 2022, below.