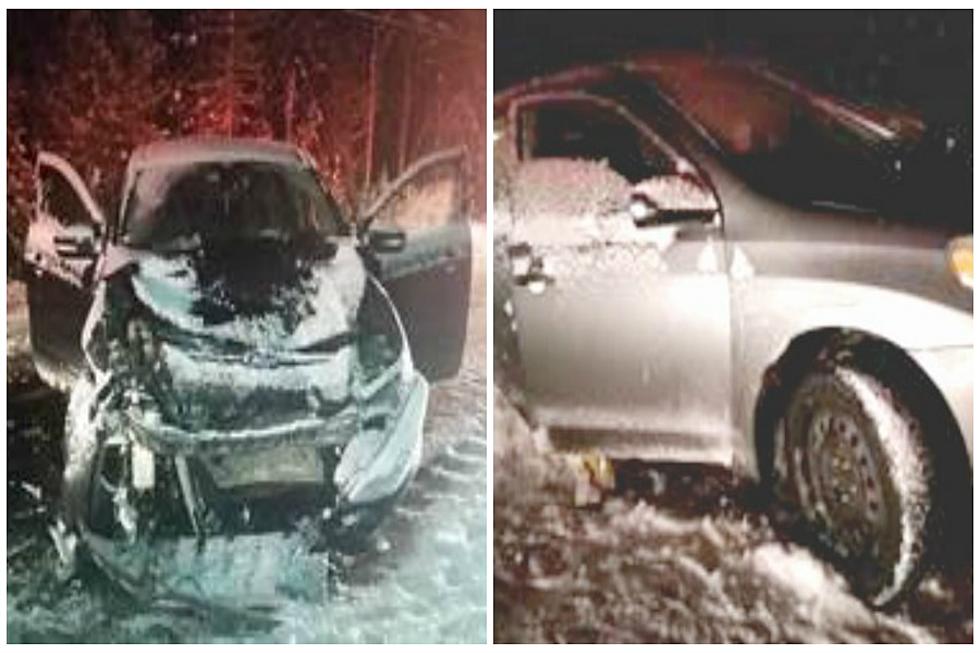 Medical Crisis May Have Contributed to Fatal Crash in Androscoggin County
Maine State Police
Maine State Police responded to a New Year's Day motor vehicle crash on Route 4 in the town of Livermore.  Police say 37-year-old Brady Romano was headed north when he pulled his Toyota Matrix over because his passenger, 41-year-old Shawn Berry was experiencing a medical issue. Their vehicle was rear-ended by a Ford Escape operated by 30-year-old Sarah Clark.
Investigators say Berry became unresponsive after the crash. Clark and a passer-by performed CPR on Berry until rescue arrived. Life-saving measures continued but responders were unable to resuscitate Berry.
The roadway was shut down for several hours while crews worked to clear the scene of vehicles and debris and while State Police investigated the crash.
The Maine Medical Examiner's Office is performing an autopsy to determine the cause of death and determine if Shawn Berry died from injuries sustained in the crash or if a separate medical condition is responsible.