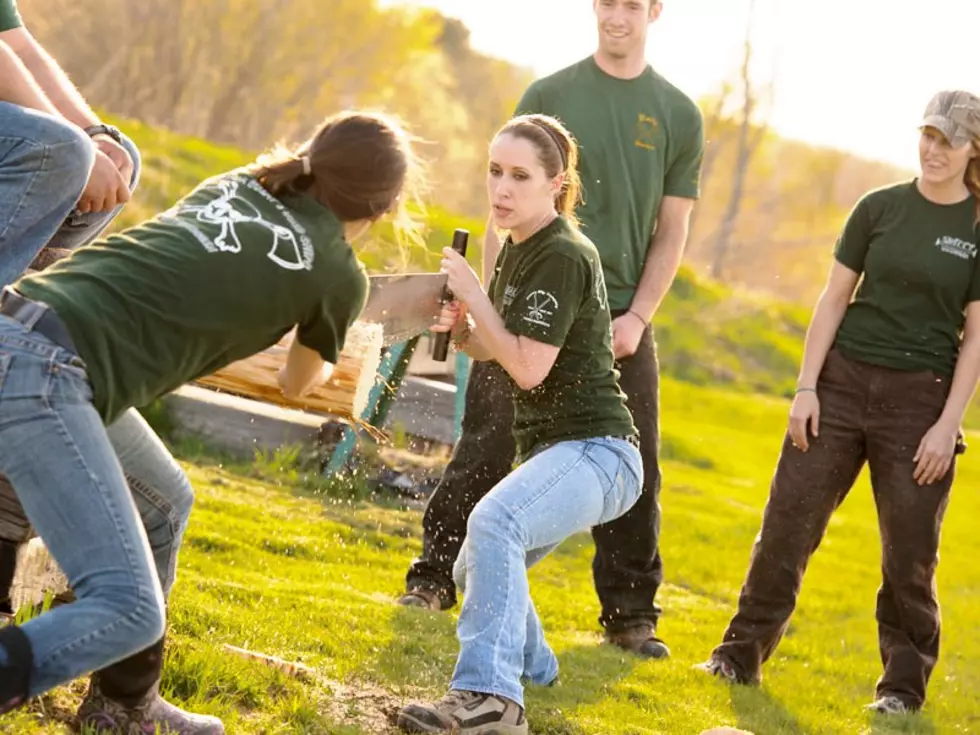 Maine Lumberjack Camp Offers Weeklong Training for Teens
summer.unity.edu
A Maine college is looking to help train the next generation of lumberjacks with a week of hands-on experience.
Unity College is now accepting applications for its Maine Lumberjack Camp this summer, which will instruct teens in a wide range of skills for working in the woods from log rolling to pole climbing to sawing techniques.
The program is open to males and females ages 16 - 19 and will run from July 19 to 25 in Unity, Maine.  The weeklong camp will teach fire building and other traditional woodsmen skills, including axe-throwing.  Campers will get to experience the history of logging and lumber-jacking in the Northeast with a trip to the Maine Forest and Logging Museum in Bradley.
Unity College says the lumberjack camp is designed to "showcase timber sports that are fast-paced, physical, and historically rich."