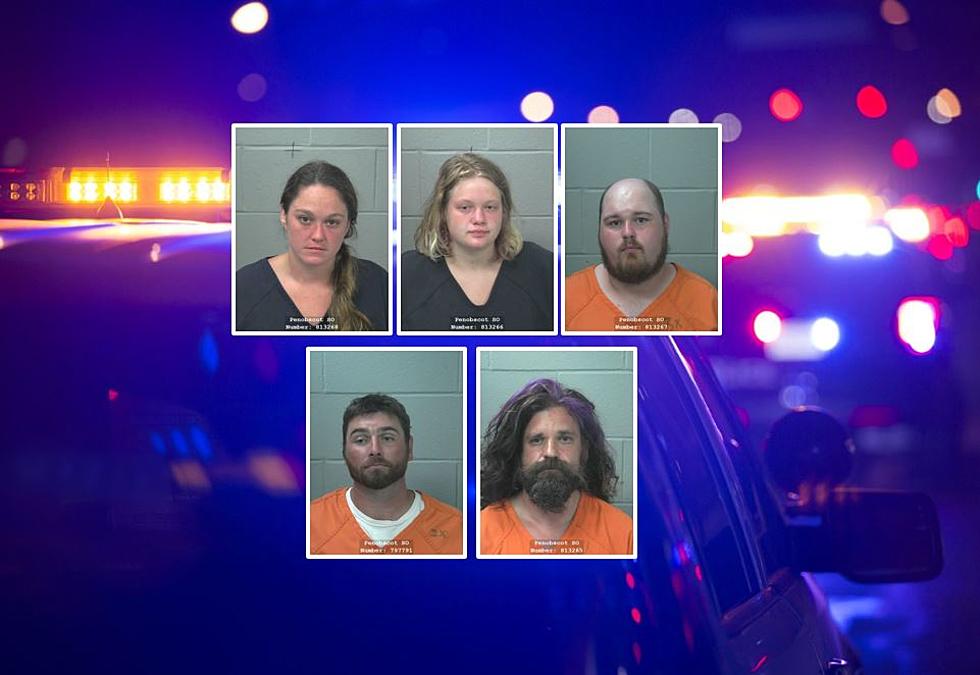 Five Arrested for Drug Trafficking & Driver Charged with OUI in Millinocket
Penobscot County Sheriff's Office
Police arrested five people for Unlawful Trafficking of Drugs and charged a 23-year-old woman for OUI after a traffic stop in Millinocket on Monday night.
Driver Arrested for OUI
Lauren Curtis from St. George was taken into custody for Operating Under the Influence following a field sobriety test around 11 pm on Central Street. East Millinocket Police Officer Jones "immediately observed signs she was under the influence of alcohol."
Four Passengers Arrested
Four other passengers in the car were identified as 39-year-old Lee Smith of Sarasota, Florida, 42-year-old Rocki Prophet from Hope, 31-year-old Jacob Philip of Rockland and 32-year-old; Jaynie Butler from Thomaston.
Violation of Bail
Police also confirmed that Butler was out on bail and was prohibited from consuming or possessing alcohol. She was arrested and charged with Violation of Bail.
Drugs and Money Seized
Drugs and suspected drug proceeds were seized after a search of the vehicle. Police confiscated  Psilocybin, Adderall and MDMA, other evidence of drug trafficking and over $3,800.
Multiple People Charged
All five of the individuals were arrested and taken to the Penobscot County Jail. Curtis is charged with Operating Under the Influence, Unlawful Drug Trafficking and Possession of Drugs.
Prophet is charged with two counts of Drug Possession and Unlawful Drug Trafficking. Philip is facing charges for Drug Possession and Unlawful Drug Trafficking. Butler was charged with Violation of Bail and Unlawful Drug Trafficking. Smith was also arrested for Unlawful Drug Trafficking.
More Charges Possible
Police said more charges are possible as the investigation is ongoing. Assisting on the scene was Sgt. Carlson, Officer Sallies and Penobscot County Deputy Sheriff Tamulonis.
LOOK: Baby boomer baby names that have gone out of style
Using info from the Social Security Administration's baby name database,
Stacker
compiled a list of baby boomer baby names that have declined in popularity.
KEEP READING: Check out these totally awesome '80s toys