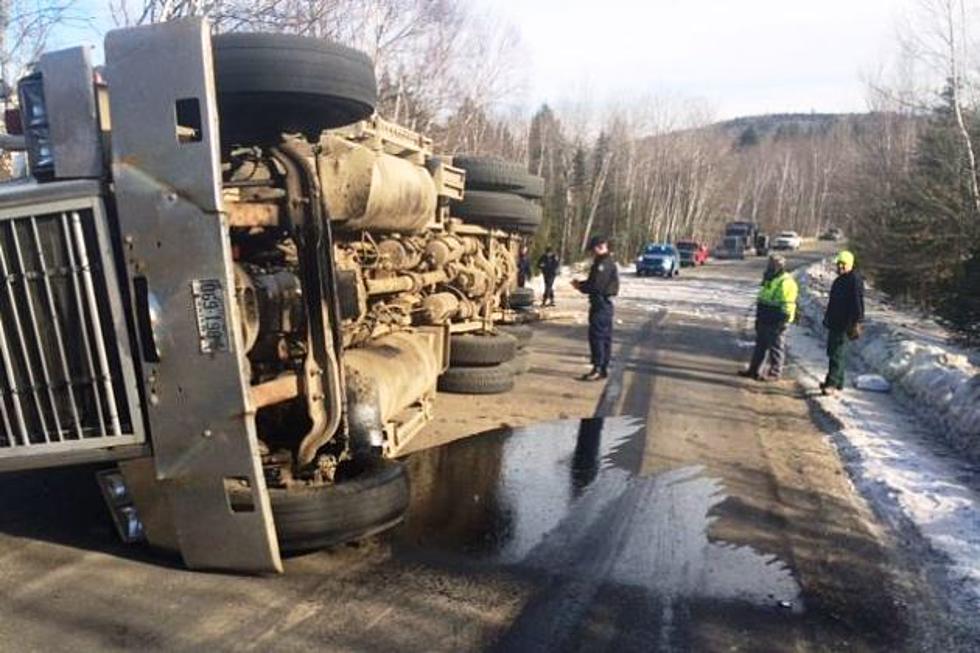 Driver Injured in Logging Truck Rollover in Orient, Maine
Maine State Police
A logging truck accident in the southern Aroostook town of Orient on Thursday sent the driver to the hospital.
Maine State Police say 29-year-old Robert Grass was driving a loaded logging truck on the Number 9 Road when he lost control of the rig after getting off into the soft shoulder.  The log truck rolled onto its side, spilling logs onto the roadway.
The Number 9 Road was shut down for several hours Thursday as crews turned the truck back over, cleaned up the logs, and cleaned up oil that had spilled.
Members of the State Police Commercial Vehicle Enforcement Unit responded to the scene, and Grass was issued summonses for several violations.