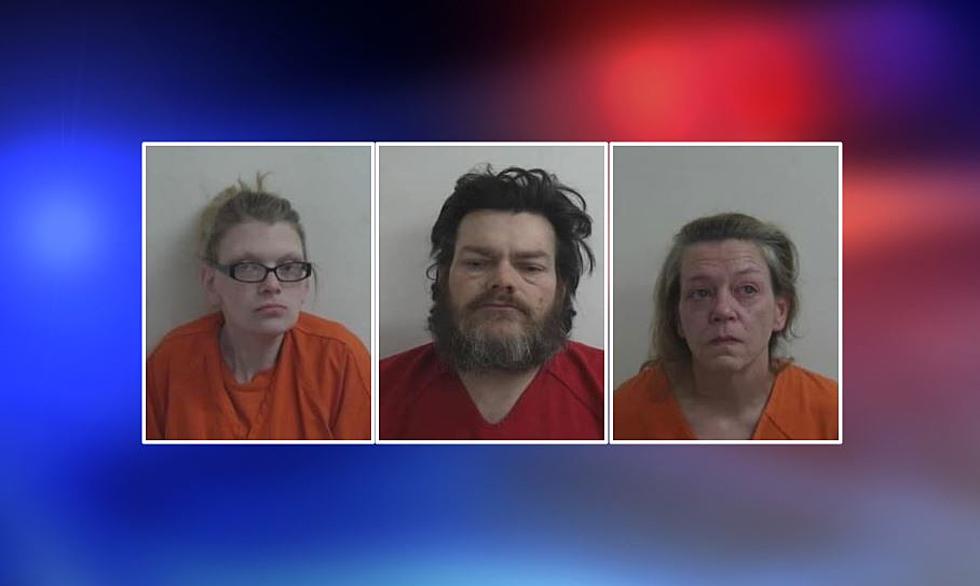 3 Mainers Arrested for Drug Trafficking after Fatal Drug Overdose
Oxford Police, Thinkstock
Police have arrested three people after an investigation into a fatal drug overdose at a residence in Oxford in October 2022.
Fatal Overdose Investigation Leads to Arrests and Charges
Officers with the Oxford Police Department executed a search warrant in Oxford on May 26 at a residence which police believe to be "directly related to the overdose death." During the search, officials found trafficking amounts of fentanyl along with crack cocaine, meth and prescription pills.
Three People Arrested after Search Warrant
Thirty-year-old Morgan R. Wormwood, 49-year-old Lionel F. Noble and 43-year-old Dawn M. Tripp were all taken into custody and charged with multiple crimes including drug trafficking in fentanyl.
Suspects Facing Multiple Charges
Wormwood has been charged with Trafficking Fentanyl and Violating Conditions of Release. Noble is charged with Assault on an Officer and outstanding arrest warrants. Tripp is facing Drug Trafficking charges.
Download the App for Alerts and Breaking News
This news story will be posted with updates when more information is released. The station's app is a free download to get alerts and breaking news sent directly to your smart devices.
LOOK: The most popular dog names of 2022 in every state
Hey dog lovers, check out this awesome list of the most popular dog names in 2022 for every state, and get ready for some serious cuteness overload.
WOOF: These are the most popular dog breeds in America