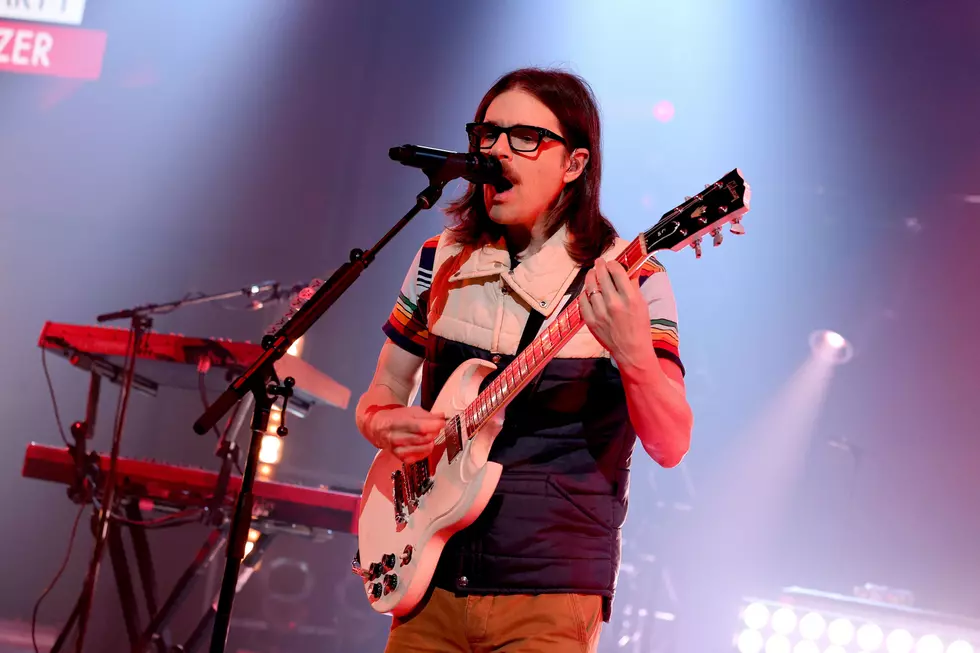 Rivers Cuomo Reveals Wordle-Based Weezer Word Game Weezle
Kevin Winter, Getty Images
Weezer's Rivers Cuomo on Thursday (March 3) unveiled Weezle, a web-based word game that takes after Wordle, the game launched last fall that's grown so popular The New York Times bought it out in January.
And just like Wordle, Weezle gives a player six attempts to guess a five-letter word, sending them feedback in the form of colored tiles for each try. Green shows that the correct letter is in the right spot, yellow indicates the correct letter is in the wrong one, and gray means neither match up. Unlike Wordle, however, Weezle's words all appear to be related to Weezer, as one might guess.
"If you like Wordle and Weezer, you'll probably like Weezle," the Weezer bandleader announced in a tweet on Thursday that dropped the link to the game. Play it here.
Cuomo's lately seemed very fired up about creating Weezer-branded apps fashioned after the ones that entertain us on our mobile devices every day. Earlier this year, he released Weezify, a Weezer-only streaming service that he developed himself. Its music selection comprises only the singer-guitarist's extensive trove of demo songs he's recorded since he was a teen.
Last month, Weezer celebrated 30 years to the date of their very first band practice. The Los Angeles-based alt-rockers will hit the road this year, performing at the Firefly Festival, Boston Calling, BeachLife Festival and more. Following the release of their 2021 albums Van Weezer and OK Human, a new Weezer project called SZNS will start rolling out shortly, with the first of four albums, titled Spring, due on March 20.
10 Bands Who Broke World Records