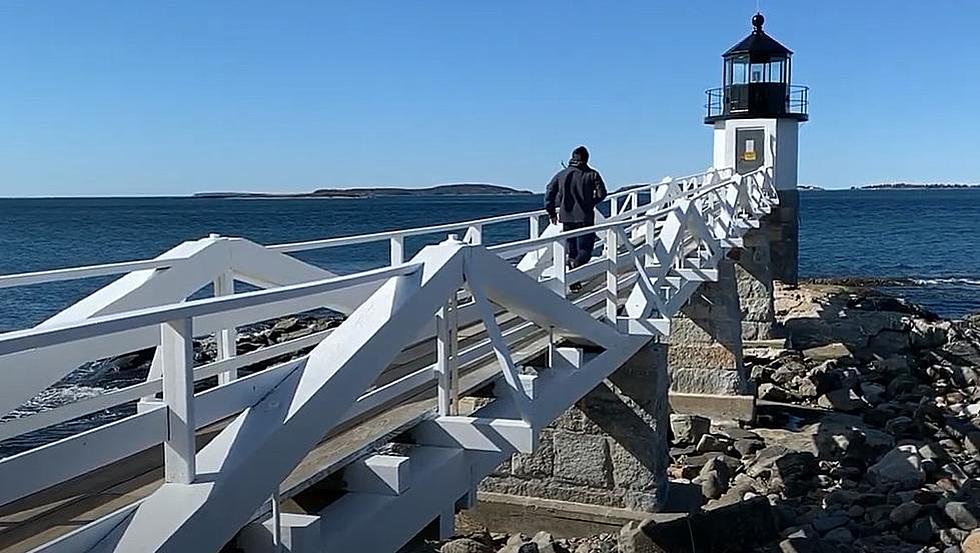 TikTok Idea-Do The 'Forrest Gump Run' At Marshall Point Lighthouse
Frank Parolek YouTube
It was recently damaged by lightning, but if you ever find yourself in Port Clyde, Maine this summer, you might want to give this a try!
First things first, last week, the iconic Marshall Point Lighthouse, that was featured in "Forrest Gump" was struck by lightning and will remain dark and silent until for the time being. But there is something you can do, if you make the trip there.
Due to the narrow road, there is no turn around, limited parking. Motor homes, RV's and tour buses are not allowed
However, the museum and gift shop are open daily. Sunday & Monday 12pm-4pm, Tuesday-Saturday, from 10am-4pm, until Columbus Day.
Recently, while I was channel surfing, enjoying the air conditioning, during our recent heat wave, I came across the classic Tom Hanks movie, "Forrest Gump". It is one of those films where you can jump in at any point, and you usually end up watching the rest of it.
When Forrest goes on his cross country run, I totally forgot that at the end of his journey, he triumphantly runs up the walk way at the Marshall Point Lighthouse. A very iconic scene, which got to me to thinking about whether or not people have re-created this piece of movie magic. Turns out they have!
This legendary moment was filmed back in October of 1993, and ever since, tourists have been visiting the exact spot where film history was made.
I rounded up some of my favorites from TikTok and YouTube
Marshall Point Light Station is a lighthouse at the entrance of Port Clyde Harbor in Port Clyde, Maine. It was established in 1832, and you are ever in that part of Maine, it is very worthy of a visit, or maybe a jog up the walk way!
For more info, check out their website
TripAdvisor's Top-20 Maine Lighthouses
We know what Mainers love about Maine. What about the entire world? In this article, we look at Maine's incredible lighthouses.
Here's the Top-20 most popular Maine lighthouses according to
Tripadvisor
. Many of these are familiar, while others might surprise you.