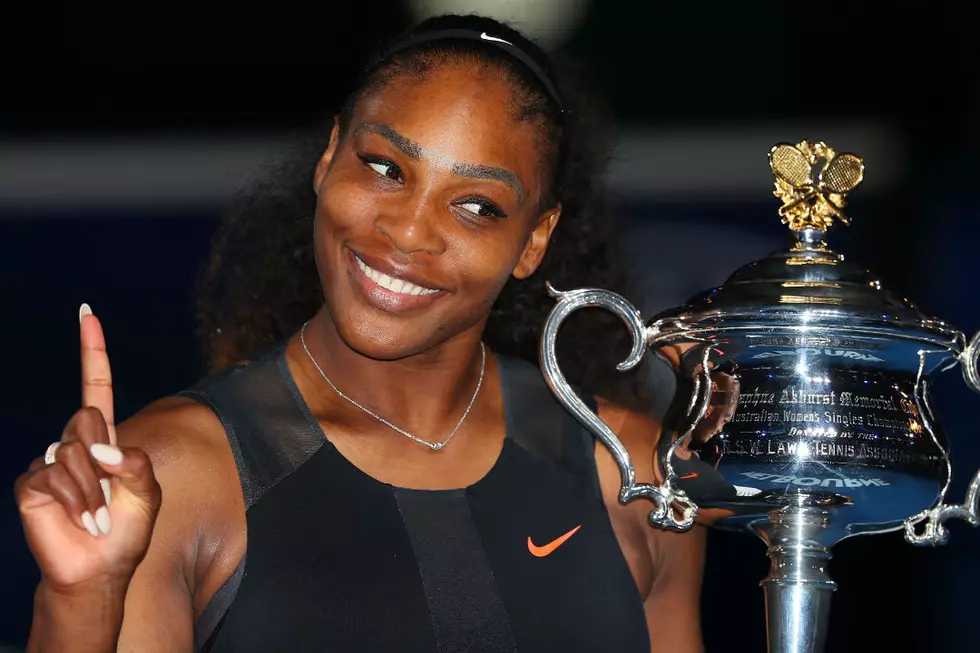 Serena Williams Seemingly Announces Grand-Slam Pregnancy With Snapchat Photo
Scott Barbour, Getty Images
One of the greatest athletes of all time is about to flex her muscles as a mother...we think. Serena Williams seemed to announce she's pregnant in a Snapchat photo earlier today (April 19) that she's since deleted.
"20 weeks" is all Williams captioned a shot that's been uploaded by the @SerenaNews fan account. The image finds the tennis player wearing a yellow bathing suit and what *could* be a tiny baby bump. Fans certainly hoped it was, at least — they left a flurry of congratulatory messages in the comments.
"Congrats Serena & Alex So Happy to Both Of You Will Miss You Winning More GSs," one wrote, while another noted "Yay congrats to all!"
The (possible) news comes just a few months after Williams confirmed she was engaged to Reddit co-founder Alexis Ohanian. Still, at the time, she was much more focused on the Australian Open.
"I guess it feels good," she said at a press conference. "I really haven't thought about it too much, because I wasn't even really gonna think about it until after the tournament. So, I just keep saying, 'February, I"ll start looking at the bigger picture of my life.' But right now I'm just so focused that this is all I can think about."
"He's incredibly — a really nice person. I think he definitely treats everyone the same, which is really cool to see. Really, really nice to see," she added.
Celeb Moms Cuddling Up With Their Kids: