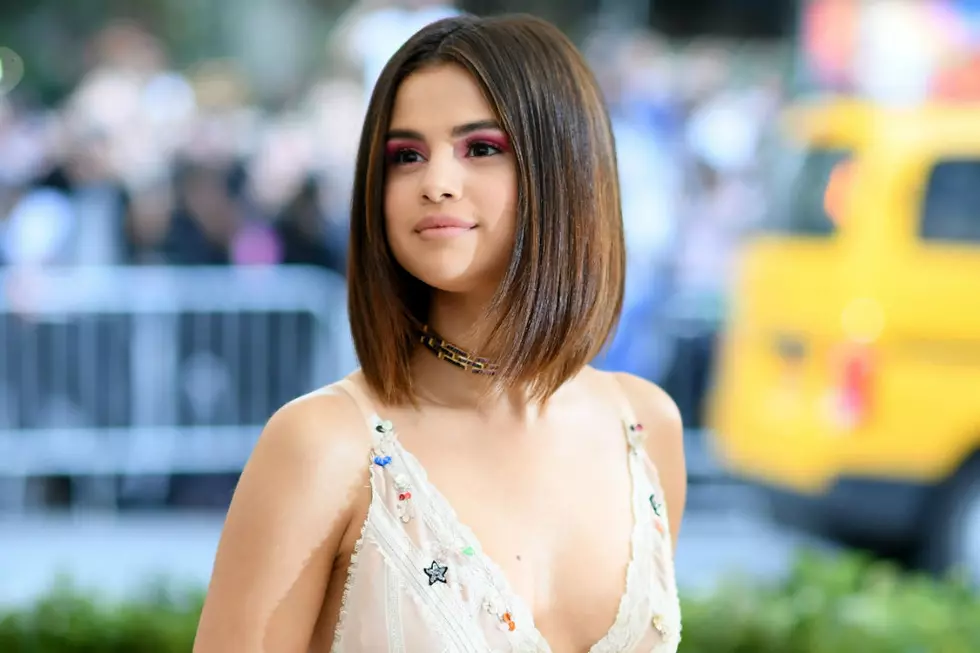 Selena Gomez Opens Up About New Music, '13 Reasons Why' Sequel
Dimitrios Kambouris, Getty Images
Selena Gomez sat down with Elvis Duran and The Morning Show in New York City on Monday, where she opened up about new music, as well as working on the second season of her hit Netflix show, 13 Reasons Why.
Calling "Bad Liar," which Gomez released back in May, her "favorite song [she's] ever done," the pop star gushed about sampling iconic new wave band the Talking Heads.
"It was so much fun because we sampled one of the greatest bands of all time, and when we got the approval from David Byrne and Talking Heads, it was such a surreal moment," she explained. "If they didn't approve it, and we didn't get their blessing, the song wouldn't exist."
And though Gomez is currently in a relationship with The Weeknd, the track—an ode to catching feelings—was written while she was still single.
"The funny thing is I was very single when we were working on the song, but it was that feeling that I was missing. I'm very obvious when I have feelings for someone and we were talking about that feeling," she shared.
Gomez also dished on all things 13 Reasons Why, the second season of which is already underway, despite the controversy the teen suicide drama has received.
"The content is complicated, it's dark and it has moments that are honestly really hard to swallow. I understood that we were going into something that is difficult, but these kids today are so exposed to things that I would never even comprehend when I was eight," the actress-singer shared, opening up about the backlash the show received.
"I feel like if this is what we are going to talk about, we might as well do it in a way that's going to be honest, it's going to be real and it stays true to the book. All the questions that came up and all the talk about it was all valid and I understand it... I think with season two we're going to actually answer a lot of those questions and a lot of resolution with the characters are going to come," Gomez added.
She also explained how she hopes the show, which is in the pre-production stage for Season 2, can help spark a bigger conversation about bullying and teen suicide, which "is happening every day."
"Whether or not you want to see it, that's what's happening," Gomez shared. "I think that stuff is uncomfortable for people to talk about, but it is happening and hopefully it opened the door for people to actually accept what's happening and actually go and change it, talk about it."
Selena Gomez's Best Live Vocals:
Selena Gomez's Hottest Stage Looks: