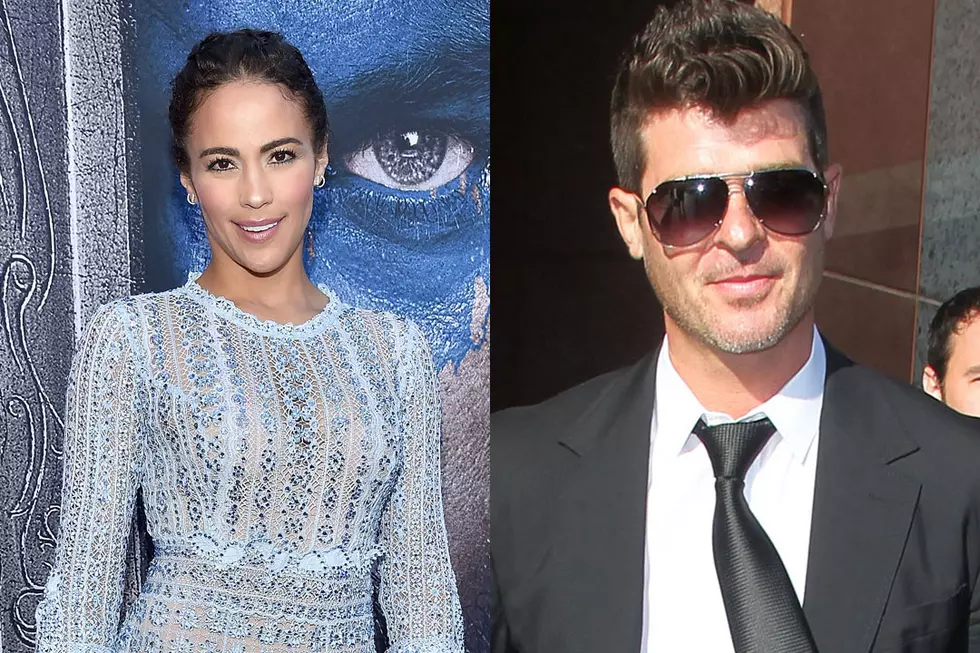 Paula Patton Accuses Robin Thicke of Abusively Spanking Their Son
David Buchan / Mike Windle, Getty Images
Paula Patton reportedly moved to limit ex-husband Robin Thicke's joint custody of their son together, 6-year-old Julian, after she accused him of excessive spanking.
According to legal documents obtained by People, The Do-Over actress has "become concerned about [Robin]'s drinking and drug use, as well as the forms of punishment he is using to discipline Julian." It seems her concerns arose after Julian showed Patton how Thicke spanked him, to which her response was, quote, "ow."
"Julian said it was worse than that," the document states.
However, in his own legal documents, the "Blurred Lines" singer reportedly says Patton holds "residual anger" towards him, in part because the Thicke family "would not permit her or her family" to attend her late father-in-law Alan Thicke's funeral.
"Paula did not have a positive relationship with my father and often made negative comments to me about my father," Thicke alleges. "As such, she was not welcome at his funeral. It is my belief that Paula only wanted to attend because it would have resulted in additional public exposure for her."
Thicke maintains he's spanked Julian "on a very rare occasion, and only as a last resort."
An L.A. judge denied Patton's request, according to People, while an unnamed source told the magazine Patton's claims against Thicke were "untrue and unfounded."
Paula Patton and Robin Thicke were officially divorced in March of 2015 after a year-long separation, and a cringeworthy public campaign by Thicke to win his ex back — including a song literally named "Get Her Back" on 2014 album Paula. The former high school sweethearts first announced their split in February 2014 amid rumors of Thicke's infidelity.
Celebrities Who Babysat Other Celebrities