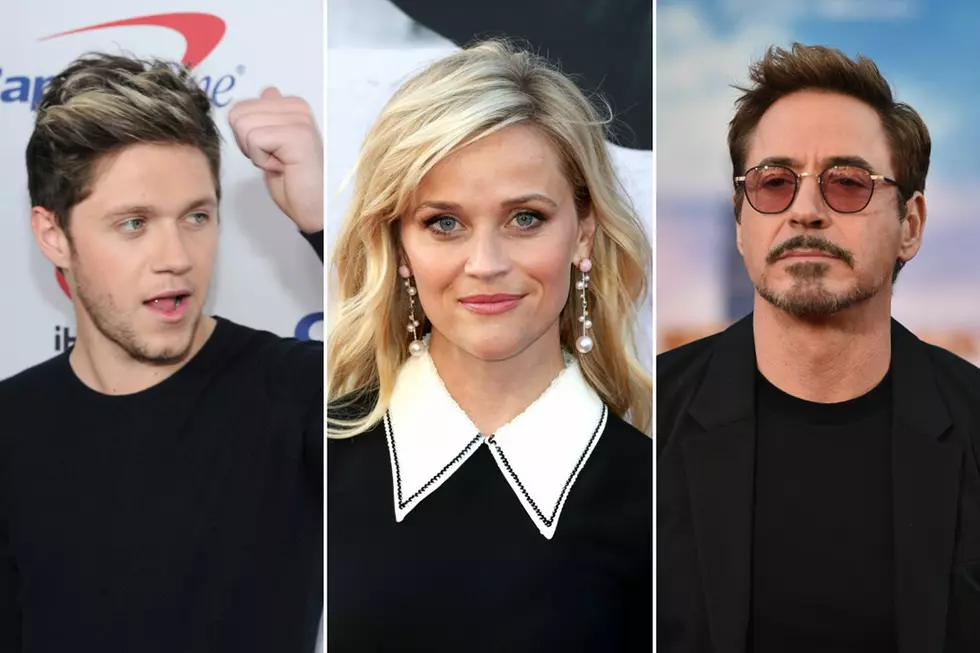 Niall Horan, Reese Witherspoon, Robert Downey Jr. and More Go Green for St. Patrick's Day
Craig Barritt / Frederick M. Brown / Alberto E. Rodriguez, Getty Images (3)
St. Patrick's Day is upon us and just like many people are doing today, celebrities are also sporting green and getting in on the fun.
Stars like Niall Horan and Ryan Seacrest wished all their followers on Twitter a happy St. Patrick's Day, with Seacrest even asking the singer what they would be doing today. "Happy #StPatricksDay! Been looking forward to this day ever since I found out I had some Irish in me. What are we up to today @NiallOfficial?" he tweeted.
Other stars such as Robert Downey Jr. and Reese Witherspoon decided to show off their festive outfits. The Avengers: Infinity War star decided to sport a green body suit with a matching green hat, while the Big Little Lies star opted for a green dress with some green beer.
Director Kevin Smith posted a funny photo with his Jay and Silent Bob co-star and spoke about the luck he had after his recent heart attack. "Happy St. Patrick's Day from Kevin Patrick Smith - a guy who was very recently the beneficiary of some of that legendary luck of the Irish! May you never leave this world!" Smith tweeted.
Check out some other social media posts from Dolly Parton, Paula Abdul, Timbaland, The Script and more.