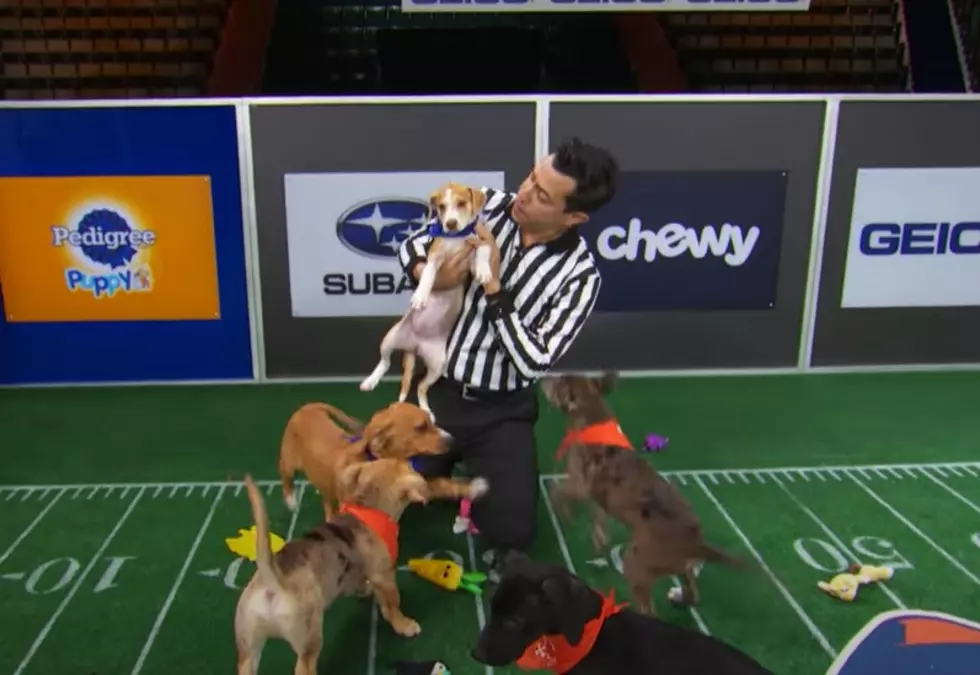 Maine Shelter Dogs Will Compete In Animal Planet's 'Puppy Bowl'
Discovery Channel YouTube
Don't miss 207 Puppy Power this Super Sunday!
Let's be honest, the lead-up hype to to the Super Bowl can be brutal. No other sport sets up their championship with hours and hours of pre-game coverage, but there is one event before the big game that is a ton of fun.
Shelter dogs from the state of Maine will take part in the 19th Annual Puppy Bowl, this Sunday on Animal Planet.
Team Fluff will take on Team Ruff in hopes of winning the coveted "Lombarky Trophy" as well as forever homes. This year's event will include 122 puppies from 67 shelters and rescues across 34 states.
Here is the cool part, "Higgins" and "Betty" from the Animal Refuge League of Greater Portland, will be a part of the action!
The Puppy Bowl is an annual television program on Animal Planet that mimics a football game. Shown each year on Super Bowl Sunday, the show consists of footage of a batch of puppies at play inside a model stadium, there are even commentators! The first Puppy Bowl was shown on February 6, 2005, opposite to Super Bowl XXXIX.
The puppies featured in the Puppy Bowl are from shelters, and have adorbale names like Josh Allenhound, and of course, Tom Barkey.
The entire program is designed to raise awareness about adopting pets from shelters and rescuing abandoned animals.
You can see Higgins, Betty, and all the other cute pooches, when The Puppy Bowl will airs this Sunday at 2pm, on Animal Planet, Discovery, TBS, Discovery+ and HBO Max.
10 Favorite Party Foods For Your Super Bowl Gathering
What would a good football party be without some classics AND a few new favorites? Nobody said this was a collection of health food, by the way. Let's make your party a smash with these appetizers. You may get nominated to do this every year.