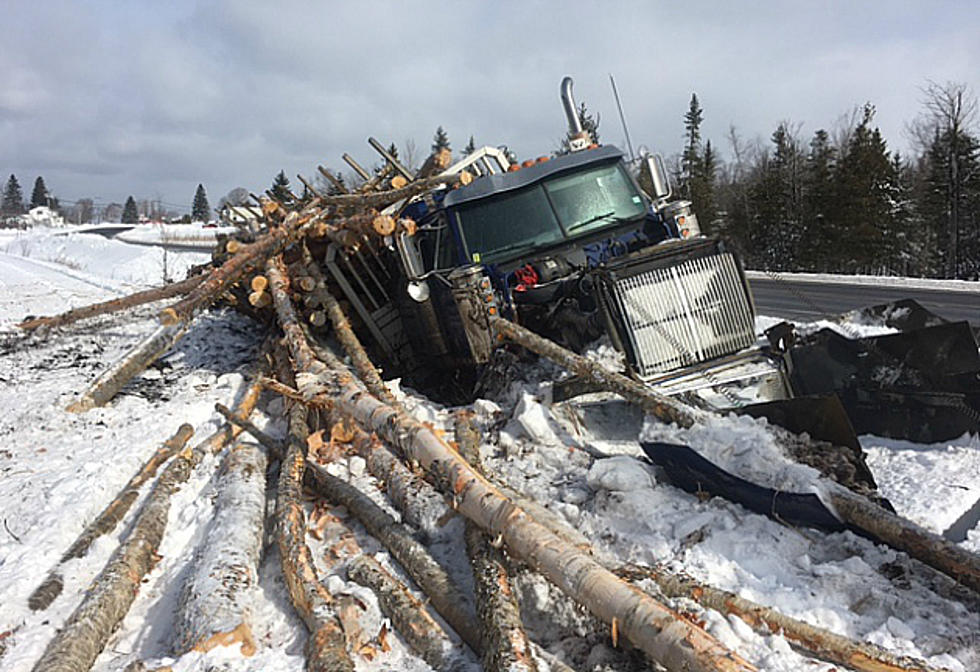 Logging Truck Crashes on Route 1 in Monticello
Maine State Police
A New Brunswick man was not injured when a fully loaded log truck went off Route 1 in Monticello Thursday morning, spilling much of its load.
Maine State Police Lt. Brian Harris and Trooper Adam Bell responded to the crash at around 10:20 a.m. Winfred Murchison, 65, of Plaster Rock was traveling south in a 2001 Western Star tractor trailer hauling a load of tree length and semi-tree length logs, Harris said.
Police believe Murchison suffered a medical issue, causing him to travel off the right side of the roadway and into the ditch. The tractor trailer rolled onto its side in the ditch, partially spilling its load of logs with some landing on the adjacent snowmobile trail.
Lt. Harris said Murchison was not injured in the crash. State Troopers remained at the accident scene as crews worked to remove the logs.
The tractor trailer sustained significant damage and was towed from the scene by Brewer's Service. Traffic was not disrupted.