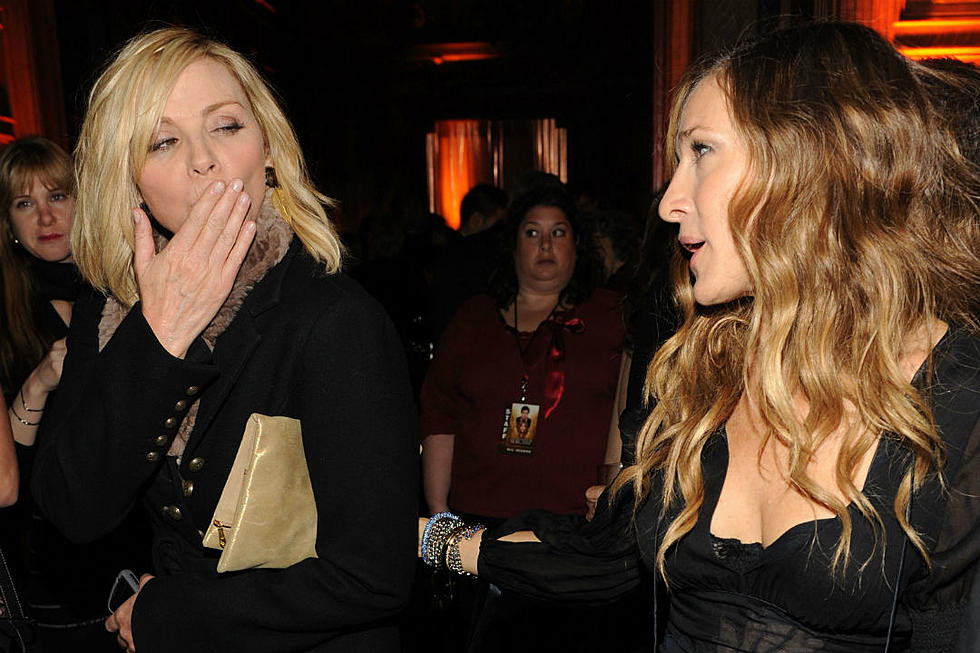 Kim Cattrall Slams Sarah Jessica Parker Over 'Sex + The City' Exchange
Bryan Bedder, Getty Images
On September 28, Parker dashed the dreams of SATC fans when she confirmed to Extra that a third movie was out of the question. She and a majority of the show's production were on board, she said, but she insinuated that Cattrall was the sole reason the project was killed.
"We had this beautiful, funny, heartbreaking, joyful, very relatable script and story. It's not just disappointing that we don't get to tell the story and have that experience, but more so for that audience that has been so vocal in wanting another movie," she said.
But Cattrall didn't take the finger-pointing in stride, and snapped back at Parker during a chat with Piers Morgan on Life Stories Monday (October 2). Cattrall criticized Parker for making her into a scapegoat and insisted her position on a third movie has been the same for a very long time.
"And now, now at this very moment, it's quite extraordinary to get any kind of negative press about something that I've been saying for almost a year of 'no' that I'm demanding or a diva," she said. "And this is really where I take to task the people from Sex and the City and specifically Sarah Jessica Parker in that I think she could have been nicer...I really think she could have been nicer. I don't know what her issue is, I never have."
15 Celeb Co-Stars Who Disliked Each Other in Real Life: