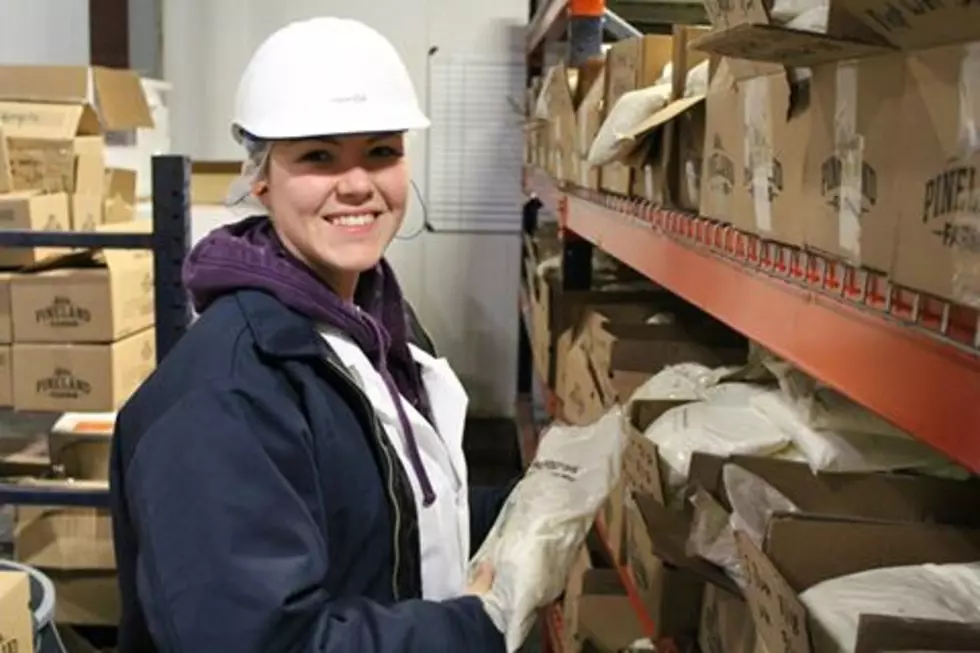 Internship Hub of Aroostook Looking to Place Students with Local Employers
Amanda Allen, IHA intern at her placement site
The Internship Hub of Aroostook is currently seeking college students interested in completing internship in Maine's northernmost county.
The Internship Hub of Aroostook works to place interns based on their skills and the needs of the employer. The IHA program places students year round and offers internships in a variety of fields. The program offers both for-credit and not for-credit internships, flexible working schedules, and follows the goals and objectives of the intern.
Internships provide students with real work experience and the opportunity to see what a career path will look like prior to the student entering the workforce. Internships help a student get a foot in the door of local business and can lead to full-time employment opportunities. IHA says providing these opportunities to students locally will allow more opportunities for students to stay in Aroostook County after graduation.
The program hopes that increasing the flow of qualified applicants to the job market will help boost the region's economy. Students choosing to participate in professional development opportunities like internships in Aroostook County have insight to the needs of the local employers and how they can best meet those needs. They also develop a stronger tie to the area, adding to the economic growth of the region. By creating customized internship experiences based on the academic requirements and professional interests of the student, the Internship Hub of Aroostook hopes to showcase employers and the many job opportunities available in Aroostook County.
The IHA program has partnered with Louisiana Pacific, Pineland Farms Potato Company, Northeast Packaging company and several other employers all over the region to provide internship opportunities to college students state-wide. Students from Northern Maine Community College, University of Maine at Presque Isle, University of Maine at Fort Kent, Husson University, and Thomas College have taken advantage of the program and the Internship Hub is working with other colleges and universities throughout the state to provide more internship opportunities to their students.