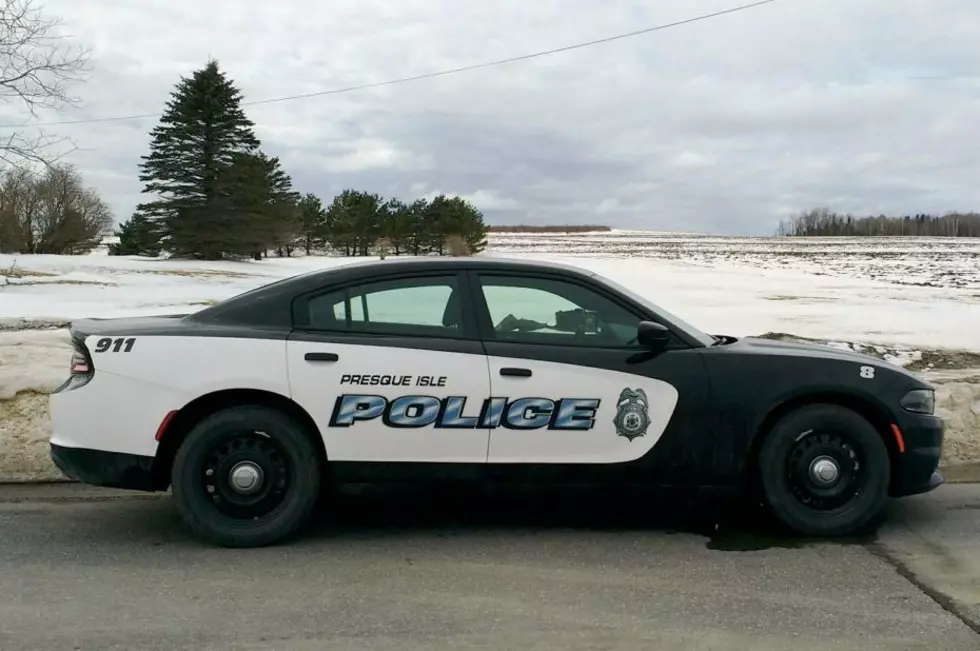 Driver Arrested After High Speed Chase From Presque Isle to Washburn
Presque Isle Police/Facebook
A 25-year-old man faces numerous charges after a high speed police chase Wednesday evening that began in Presque Isle and ended in Washburn.
Presque Isle police say a patrol officer attempted to pull over a green Saab around 6:20 p.m. for excessive speed on the Connector Road. The vehicle was clocked at 71 mph in a 35 mph zone, according to Corp. Tom Pearson of the Presque Isle Police Department.
Police continued to pursue the car as it turned onto the Parsons Road towards Washburn, Pearson said. The pursuit was discontinued for safety reasons after the driver continued to accelerate.
PIPD radioed ahead to Washburn police, who were able to stop the vehicle about 15 minutes later, Pearson said.
The driver of the car, 25-year-old Zachery Scott of Caribou, was returned to the Presque Isle Police Dept. where he was charged with criminal speeding, felony eluding police, driving to endanger, operating after suspension and violation of probation.
Scott was being held at the Caribou jail.