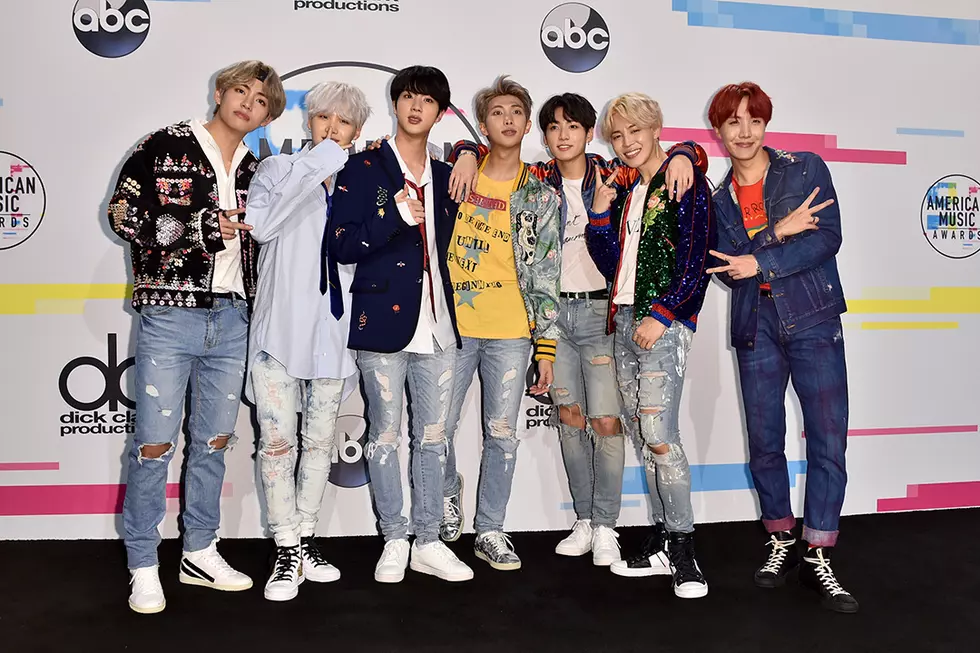 Watch BTS Teach Fans How to Say Popular Korean Phrases
Alberto E. Rodriguez/Getty Images
During a recent trip to Billboard, BTS was kind enough to give their fans a brief Korean lesson. The immensely popular boyband showed how to say popular phrases so members of their ARMY worldwide could participate at their concerts, whether or not they know how to speak Korean.
Jimin kicks things off by teaching fans how to say "make some noise," which is 소리질러 [So-ri Jil-luh]. "When we are at our show, if we shout [So-ri Jil-luh], please make some noise for us," he says. Suga and RM teach fans another useful Korean phrase that's frequently shouted at BTS concerts, explaining that when they say 모두 뛰어 [Mo-du Twi-uh], it means "everybody jump." To demonstrate, the members all jump around in their seats.
The K-pop stars also teach fans some more practical phrases, like 밥 문나? [Bap Moon-Na], which translates to "Have you eaten?" "You have to make an accent at 'moon,' so Bap MOON-Na," RM clarifies, emphasizing the importance of Korean dialect.
Watch the full educational video below.
"We are huge fans of BTS, we love them," Nick Carter recently said. "Actually, Aoki played us one of their songs that hasn't been released. It's a remix that he did in the studio, because we're actually going to be doing something with Steve Aoki as well. We want to actually invite the guys to our show in Vegas, if you guys want to come. So BTS all the way, baby."