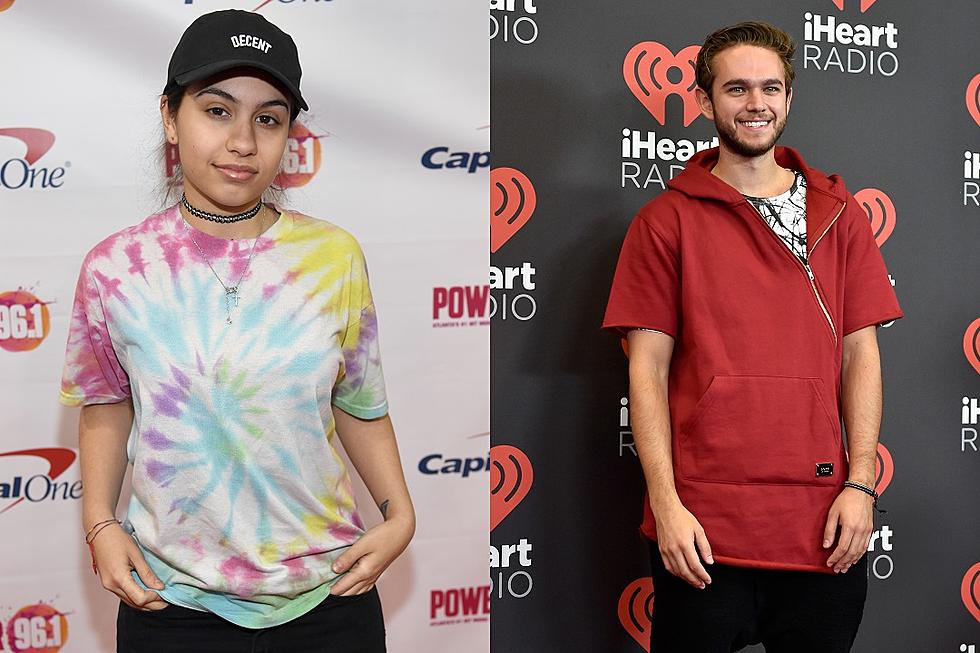 Is Alessia Cara and Zedd's 'Stay' the Next 'Closer'?: Review
Paras Griffin / David Becker, Getty Images
Before The Chainsmokers found their winning formula of mid-tempo electro bop + rising female vocalist (such as their confusingly, enduringly popular "Closer" with Halsey) Zedd had already perfected that mix with Hayley Williams ("Stay the Night"), Foxes ("Clarity") and more recently, Hailee Steinfeld on 2016's "Starving." Now the Russian-German producer's finally debuted his collaboration with singer/master impressionist Alessia Cara, "Stay," an on-trend tune that's catchy, and a little familiar.
In addition to sharing the mildly melancholy manner of "Closer" and a tick-tock sound reminiscent of that on Justin Bieber's "What Do You Mean?," Zedd's "Stay" begins with what's either the same vocal sample from the start of Banks' "Poltergeist" (Sounds of Blackness' version of gospel song "Hold On Jus' a Li'l While Longer") pitched up, or one that's extremely similar. VERY similar:
Wanting to follow up "Stay" with another listen to "Poltergeist" is fine by me, though, and Cara's voice is by far the biggest asset on "Stay," injecting emotion that the distorted vocoder-esque sounds of the song's chorus slightly dehumanize before the heat of that vocal sample returns. The coming weeks will tell if "Stay" resonates with radio audiences longing for the next "Closer," though Zedd and Alessia are competing for chart space with another brand-new Chainsmokers collab, "Something Just Like This" with Coldplay.
Watch Zedd and Alessia Cara's "Stay" lyric video above, and check out reactions to the similarity between Zedd's "Stay" and Banks' "Poltergeist" below.
20 Alessia Cara Facts You Might Not Know