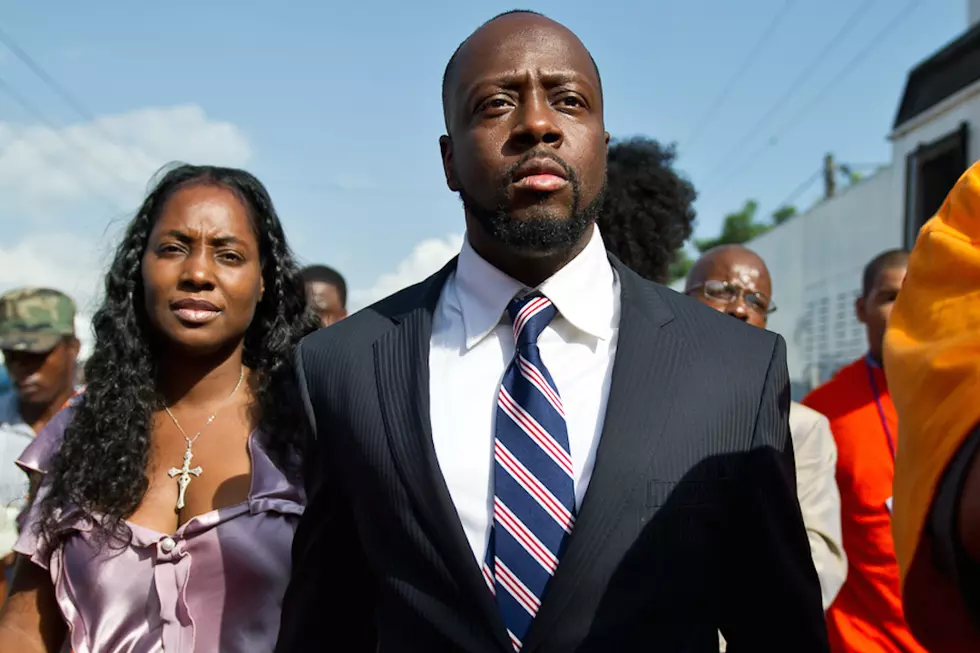 Wyclef Jean Wrongfully Detained by LAPD for 'Mistaken Identity'
Frederic Dupoux, Getty Images
Wyclef Jean might be a bit quieter when it comes to the music front, but he was the center of the L.A. police's eye this week. According to his social media, the Haitian musician was wrongfully detained by the LAPD early this morning for what he calls "another case of mistaken identity."
According to Jean, he apparently matched up to the appearance of a black man who robbed a gas station that authorities were searching for. The artist posted the video of his detaining to Twitter, captioning it, "Wyclef Jean Wrongfully Detained By LAPD For 'Mistaken Identity.'"
In the video, he can be heard telling the camera, "Y'all see the police have handcuffs on me. They just took off my Haitian bandanna. That's what's going on with Wyclef in L.A. right now. The LAPD have me in cuffs for absolutely no reason."
So far, there's no word from authorities about the incident, or if they ever caught the right man in question for the alleged crime. Wyclef later went on Twitter to explain the situation.
"I was asked by the police to Put my hands up," he explained. "Then I was told do not move. I was instantly hand cuffed before being asked to identify myself. Nor was I told why I was being cuffed. In the process I said my name and told them they have wrong person. They proceeded to ignore me and I was treated like a criminal until other police showed up and pointed out they had wrong person. I am sure no father wants his sons or daughters to see him in Handcuffs especially if he is innocent. As some one who has law enforcers in my family, I was appalled by this behavior of the LAPD."
Watch the video of him being detained below.
10 Most Shocking Arrests in Hip-Hop