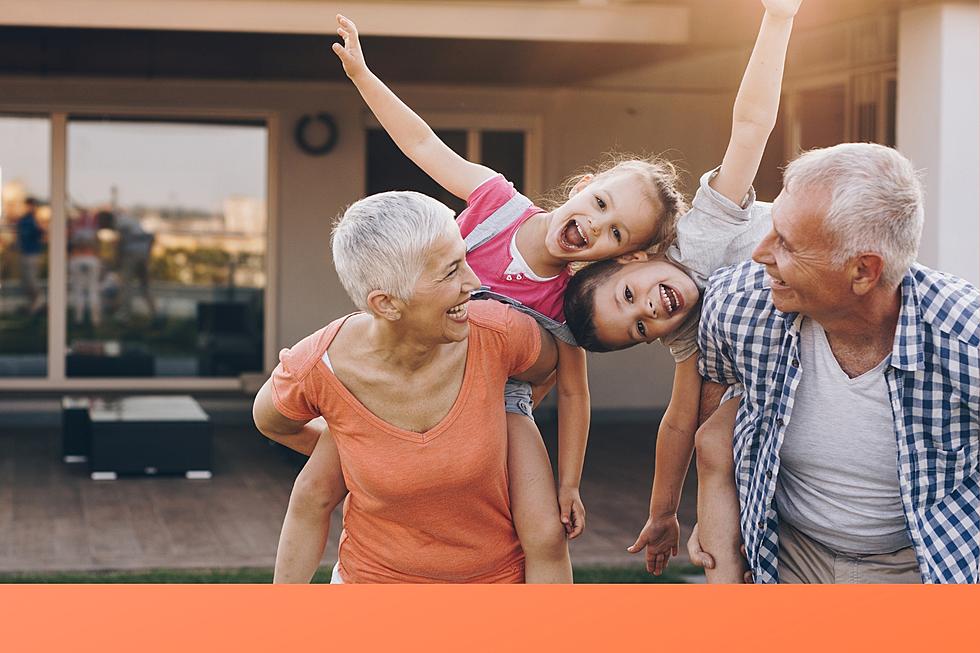 What Name Do Most People Call Their Beloved Grandparents in New England?
canva.com
I'll bet you didn't know September 10 is National Grandparents Day.  As we celebrate our parent's parents (you know, the ones who spoil you), let's take a minute to think about what nicknames we give them and why.
Nationally, the most popular names for grandparents are "Nana" and "Papa".
We can also break it down by states, specifically, New England states.  Oh come on, aren't you curious to know if your grandkids call you a popular name, or if your child is calling your parents a common or creative name?
Many people feel very close to their grandparents, in fact, closer than to their parents. Preply.com reports that 49% of those surveyed would confide in their grandparents over their parents.  Incredibly, 34 states out of the 50 surveyed would rather spend time with their grandparents than parents.
Let's dive in.
The survey did exclude the usual "Grandma" and "Grandpa", and dug deeper into nicknames other than the two classic monikers.
New Hampshire seems to have a more casual attitude, with the most popular nicknames being "Gram" and "Papa".
Mainers go even more casual, as one might expect, with the ever-popular "Gram" and "Gramps" being the most popular grandparent nicknames.
Folks from Massachusetts call their grandparents something totally different than the rest of New England.  While "Nana" is popular in the Bay State, it's the grandpa nickname that's a head-scratcher.  The most popular name, according to the survey, is "Dedushka", a Russian word for grandfather.
However, many ethnic versions of "Grandma" and "Grandpa" were mentioned in the survey as well, like "Nonna" (Italian grandma), "YiaYia" (Greek grandma), and "Abuela"/"Abuelo" (Spanish grandma/grandpa).  In fact, many people say "Grandma" and "Grandpa" but actually call their grandparents by an ethnic name or other nickname, which is interesting.
In Rhode Island, nicknames are more old-school, like "Granny" and "Grandfather".
Vermonters prefer "Grandmother" and "Pop-Pop" for their favorite nicknames.
Connecticut grandparents are often called "Grammy" and "Granddad" as nicknames.
Whatever you call your grandparent, let them know how special they are on September 10, National Grandparent Day.
What Makes a New England Mom, a New England Mom
There is something different, and special, about a New England mom. Here is what separates a New England mom from all the other moms in the world.
Look Inside the Most Expensive New England Homes on the Market
These are the most expensive homes on the market in each New England state as of August 1, 2023.