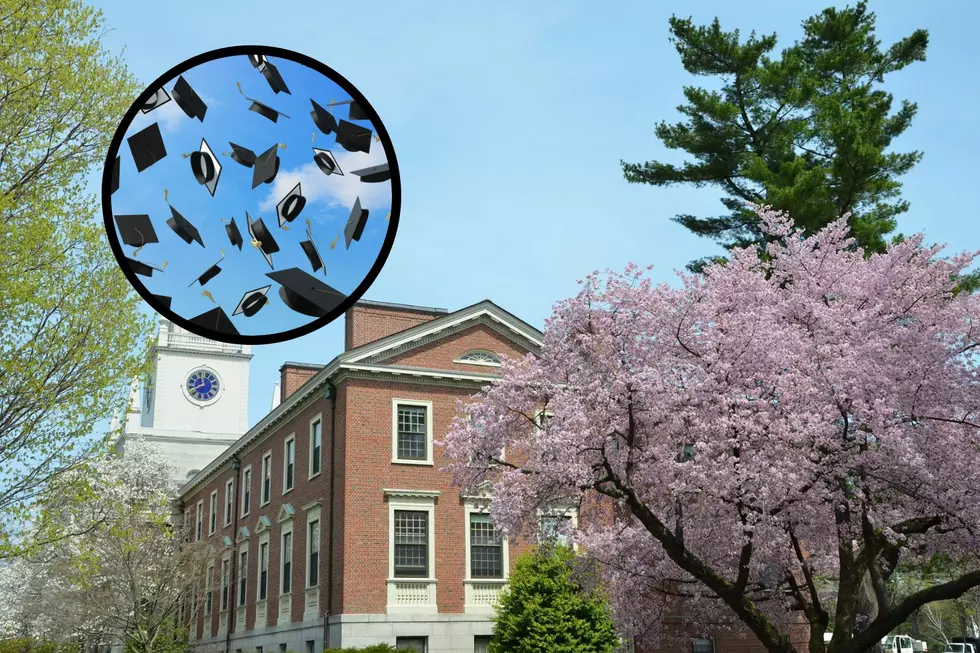 Top 10 High Schools in the Nation Include Five in New England
Phillips Academy via Facebook/James Steidl
When it comes to education and the rankings of schools, colleges, and universities, it grabs our attention.  The majority of us have at least one connection to a school, if not several. So, if you're like me, it's always fun, interesting, and dare I say educational to see where schools land in rankings.
Niche, a site that combines ratings from students, parents, and alumni with quantitative data, just released its high school rankings for 2023.  Let's start with public schools, where New England only has one in the top 10.
The Massachusetts Academy for Math and Science in Worcester took the #4 spot in the country, with other schools in the country spread out mostly in Illinois. The next time we see a New England school come up on the Niche list is at #66, with the Maine School of Science and Mathematics in Limestone.
When it comes to private high schools, Phillips Academy Andover in Andover, Massachusetts, is again ranked #1 for the third straight year.
Choate Rosemary Hall in Wallingford, Connecticut, took the #3 spot, Phillips Exeter Academy in Exeter, New Hampshire, is #4, Groton School in Groton, Massachusetts, is #5 in suburban Boston, then in Boston is Commonwealth School at #9.  We still see plenty of New England schools pop up for the best private schools in the country in the top 20, including Hotchkiss School in Lakeville, Connecticut, and St. Paul's School in Concord, New Hampshire.
When it comes to the best school districts for 2023, according to Niche, the top five are all in either Illinois or New York.
Click here for the full list, which including public, private, charter, and religious schools. It's even broken down by state, best diversity, and best teachers. I mean, the way you can collect information and see breakdowns is almost endless.
This is the ninth year that Niche has compiled the rankings, which it says are based on data compiled for 92,743 public schools, 30,112 private schools, and 11,820 school districts nationwide.
Yum: These Are 16 of the Best Mexican Restaurants in Maine
These 13 Maine Cities Have the Best Downtowns