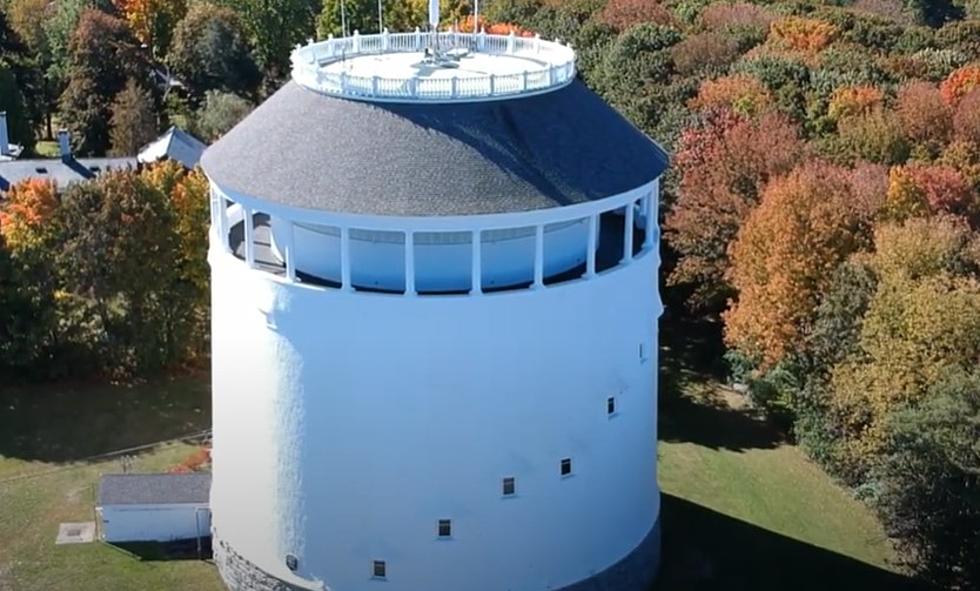 Fall Foliage From Up Top The Thomas Hill Standpipe Soon
Lewis Denbow YouTube
It is very straightforward. Climb the stairs and Wow.
But the opportunity only presents itself 4 times a year. And the fall occurrence is coming up next Wednesday October 4th between 3 p.m. and 6 p.m. at Thomas Hill Standpipe.
Free to do, kids under 12 need to be with adults.
100 stairs. Although last time I did it I swore I counted a lot more stairs than that. Phew.
Fall has to be the favorite tour of the year. Although all seasons are a great time to view Bangor and afar from above at the Thomas Hill Standpipe, lots say the fall one is the most awesome. Thanks to reds, oranges and yellows.
The weather forecast already looks good with a couple of straight weeks with Sunshine and fall temperatures. And no rain.  And with the sun, the effect is dramatic when you are leaf peeping from up high.
No food, no liquids, no pets. And the venue is not handicap accessible.
If you haven't done it, it is well worth it. If you are a tourist who just can't go home, you should go do this. You will love it.
Thanks to the Bangor Water District for opening and staffing the Thomas Hill Standpipe for us all to enjoy this National Historic landmark treasure, and it has the plaque to prove it. Good place for a selfie.
And take lots more pics when you are up top.
Scroll down for some great fall foliage photos.
Cruise this Aroostook County Scenic Byway for Endless Foliage Views
One of Maine's northernmost scenic byways is a perfect foliage cruise this fall. The Fish River Scenic Byway follow's a 38 mile stretch of Route 11 in northern Aroostook county. The byway begins in Portage Lake and winds it's way through the densely forested lands to Fort Kent. Along the way you'll see vast valleys of wildflowers, views of scenic Eagle Lake, and one huge hill that offers views of Mt. Katahdin. The trip ends, America's first mile.
Meet Scott Norsworthy, Amateur Photographer
The Beauty of Maine captured with a cell phone camera, or an inexpensive older camera
Random Scenic Shots From Your Phones
Lets get outside and take some pics