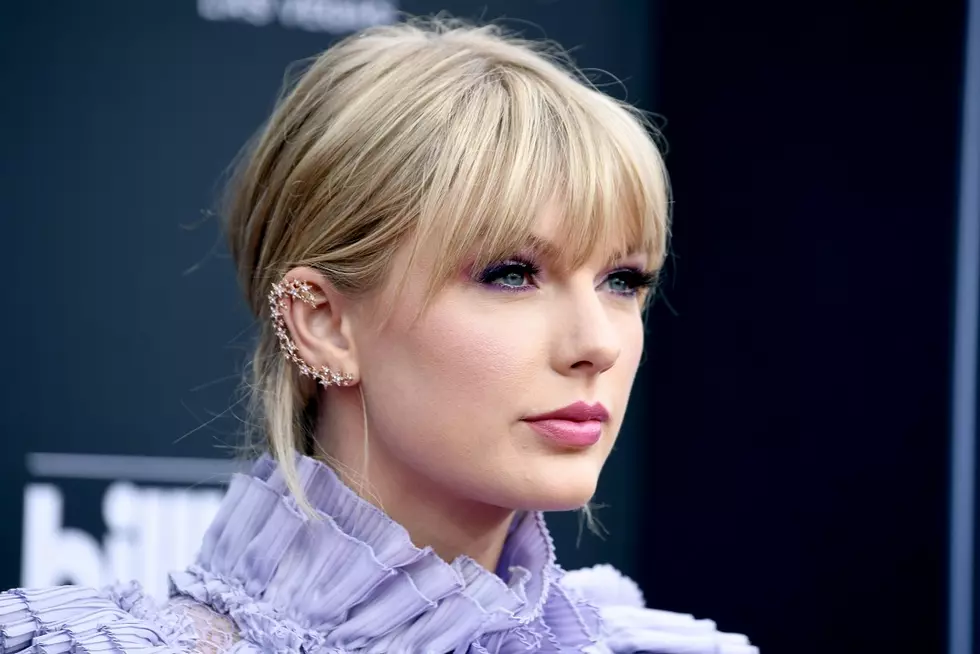 Taylor Swift's 'The Archer' Lyrics — Did Taylor Hit a Pop Bullseye?
Frazer Harrison, Getty Images
Taylor Swift's "The Archer" lyrics show a softer, more romantic side to Swift's upcoming album.
Swift surprised fans by debuting the new song without warning via an Instagram Live stream on Tuesday (July 23), acknowledging the "Track 5" tradition that fans have grown to love. (During each album cycle, Swift teases an emotionally charged song that just so happens to be track No. 5 on each of her albums. "The Archer" is no exception.)
For "The Archer," Swift collaborated with Jack Antonoff, who helped produce the song. Antonoff produced and co-wrote several Swift tracks over the years, including "Look What You Made Me Do" and "Out of The Woods." Swift revealed that there are a number of Antonoff songs on her upcoming album, Lover, due out August 23.
Swift used her now-famous Easter egg clues to preview "The Archer," the first of which was the cupid seen in her "Me!" music video. In her "You Need To Calm Down" music video, Swift featured Hayley Kiyoko, who shot an arrow that landed onto a bullseye which had No. 5 on it—a not so subtle nod to the track.
Check out the full Taylor Swift "The Archer" lyrics, below:
[Verse 1]
Combat, I'm ready for combat
I say I don't want that, but what if I do?
'Cause cruelty wins in the movies
I've got a hundred thrown-out speeches I almost said to you
[Pre-Chorus]
Easy they come, easy they go
I jump from the train, I ride off alone
I never grew up, it's getting so old
Help me hold on to you
[Chorus]
I've been the archer, I've been the prey
Who could ever leave me, darling
But who could stay?
[Verse 2]
Dark side, I search for your dark side
But what if I'm alright, right, right, right here?
And I cut off my nose just to spite my face
Then I hate my reflection for years and years
[Pre-Chorus]
I wake in the night, I pace like a ghost
The room is on fire, invisible smoke
And all of my heroes die all alone
Help me hold on to you
[Repeat Chorus]
I've been the archer, I've been the prey
Screaming, who could ever leave me, darling
But who could stay?
(I see right through me)
(I see right through me)
[Bridge]
'Cause they see right through me
They see right through me
They see right through me
Can you see right through me?
They see right through
They see right through me
I see right through me
I see right through me
[Pre-Chorus]
All the king's horses, all the king's men
Couldn't put me together again
'Cause all of my enemies started out friends
Help me hold on to you
[Repeat Chorus]
I've been the archer, I've been the prey
Who could ever leave me, darling
But who could stay?
(I see right through me)
(I see right through me)
Who could stay?
Who could stay?
Who could stay?
You could stay
You could stay
[Outro]
Combat, I'm ready for combat
Taylor Swift's Most Memorable Music Video Looks