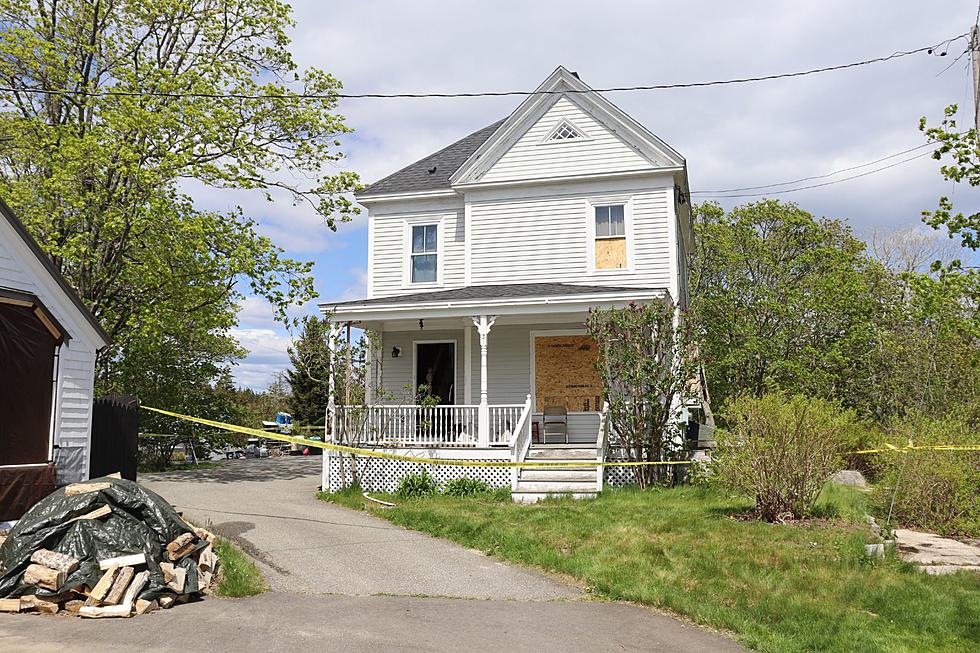 A Maine Man is Arrested for a Fire at his Stonington House
Maine Department of Public Safety
A man from Stonington is charged with arson for a fire at his house.
Where Was the Fire?
It was just after 11:00 Wednesday morning when the Stonington Fire Department was called to a residential fire at 31 School Street in Stonington. There are no reports of any injuries.
Once the fire was out, the State Fire Marshal's Office was called to assist firefighters in an investigation into the cause of the blaze. After examining the scene, officials determined there was a human element to the fire.
Who Was Arrested?
As a result of their investigation, 33-year-old George St. Amand, who owns the house, was arrested on a charge of arson and taken into custody without incident. He was transported to the Hancock County Jail and is expected to make his first court appearance on Friday. Officials have not commented on a possible motive for allegedly setting the house fire.
The Stonington Fire Department received mutual aid from departments in Deer Isle, Stonington, Brooklin, and Blue Hill. Hancock County Sheriff's Deputies assisted in taking St. Amand into custody.
We'll update this story as more details become available. 
6 Easy Ways to Keep Hungry Bears Out Of Your Yard
There's no sure way to keep the newly awakened bears out of your yard, but there are a few things you can do that will help prevent attracting them.
The ABC's of Fire Safety
26 Tips to help keep your home and family safe, including what to do in case of a fire.