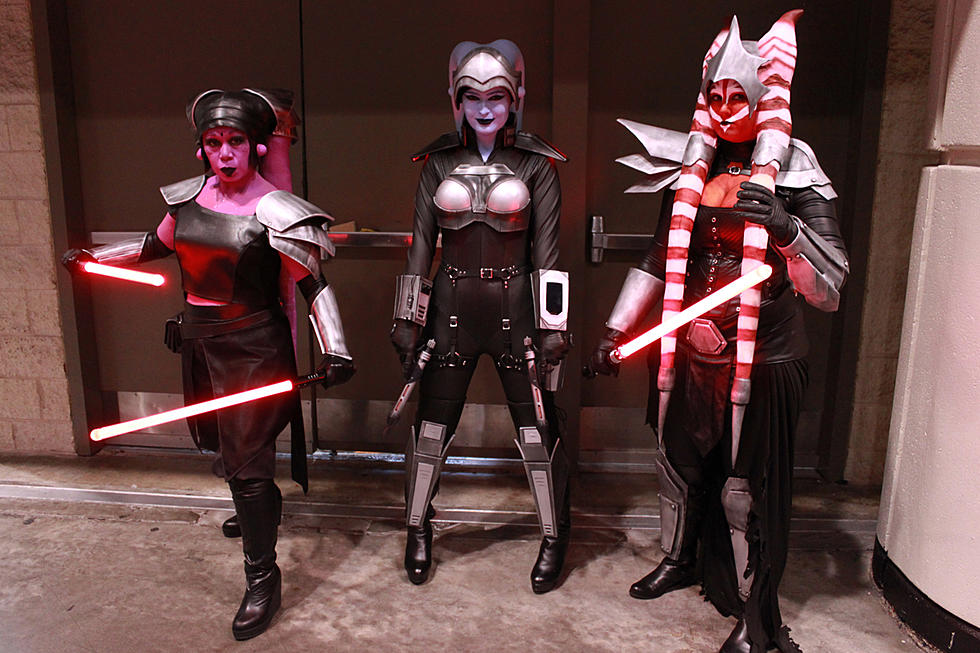 Star Wars Celebration's Very Best Cosplay (Day Three)
Photography by Luke Brown, Townsquare Media
This year's Star Wars Celebration has been an endless source of joy. While most of those endorphins were released during the major panels at the show, the convention floor was just as capable of generating excitement thanks to all the tremendous cosplay. For the past two days, we've been overindulging on fantastic costuming. Whatever the first few days had brought, they say three is the magic number. Proving that idiom, Star Wars Celebration Orlando's third day of Jedi action was filled with even more creativity from cosplaying fans.
The first couple of days in Orlando were rife with talent in bringing the Star Wars universe to life in the way only fans could dream. That didn't change on Saturday, but there was clearly a tone shift from the more classic character designs to the more ... outrageous. When the show floor opened, it was as if Celebration had opened the flood gates to imagination and fan fiction all at once. It was probably the most incredible day for custom creations that knew no end to their originality.
There were also some much deeper cuts from Star Wars lore, including personal favorites like Lumiya and Cindel Towani. Did the Overwatch mash-ups set an unfair bar for the rest of the cosplayers at the show? You tell us. All I know is Blizzard and Lucasfilm better get to work on teaming up soon because X-wing Tracer and Rebel Widowmaker are things I need in my in-game wardrobe.
Stay tuned for more updates on Star Wars Celebration from ScreenCrush and be sure to follow us on Twitter, Facebook, and Instagram to keep up to date with all the Last Jedi, Han Solo, Star Wars Rebels and all the other Lucasfilm news this weekend.