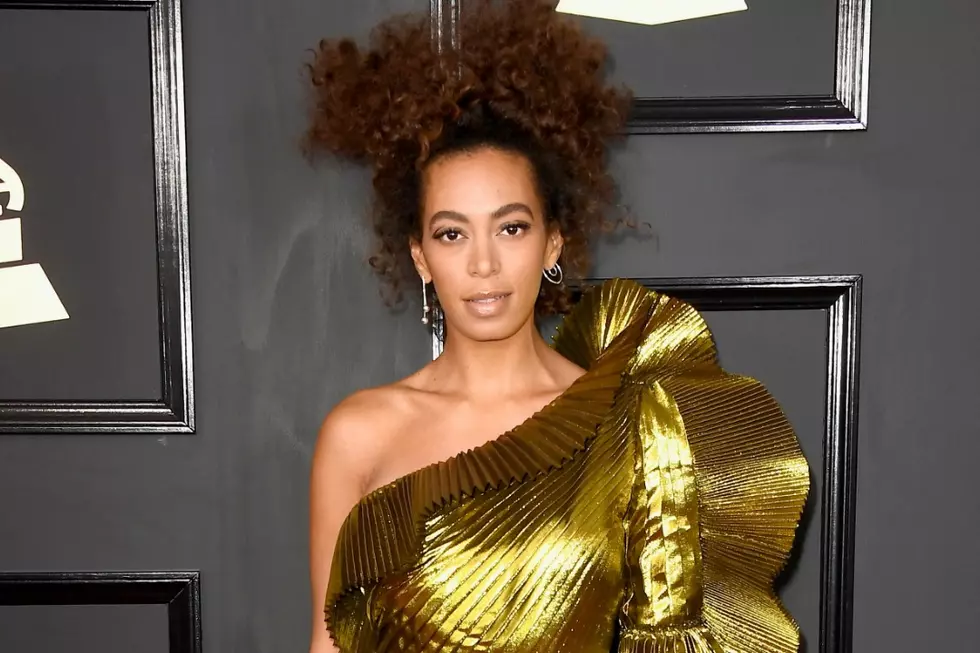 Solange Tweets, Then Deletes Comments About Beyonce's Grammy Snub: 'Award Yourself'
Frazer Harrison, Getty images
Adele wasn't the only one who was shocked by her Album of the Year win at the 59th annual Grammys. After Adele was announced as the winner, fans of Beyoncé took to social media to express their outrage, and they haven't slowed down yet.
Solange expressed her annoyance by the decision to overlook Beyoncé's Lemonade as well. In a series of tweets, Solange schooled naysayers on the history of the Grammys and suggested what people should do moving forward.
"Waddup Frank," Solange wrote alongside a Tumblr post by Frank Ocean that accused the awards show of being culturally biased and boring.
"Create your own committees, build your own institutions," she wrote. "Give your friends awards, award yourself."
Solange went on to drop some facts about the awards show before she deleted her tweets.
During a press interview, Adele asked what we were all thinking, "What the f--- does she have to do to win Album of the Year?"
10 R&B Artists That Defined Hip-Hop Soul