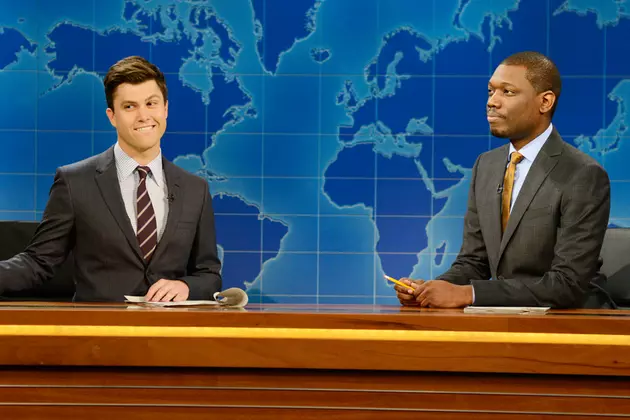 SNL's 'Weekend Update' Officially Going Primetime in August
NBC
Per the network's official confirmation, Saturday Night Live: Weekend Update will air four half-hour episodes beginning on Thursday, August 10 at 9:00 P.M. Jost and Che will of course anchor the desk (so much for a shakeup in Season 43), while additional SNL cast members are expected to drop by.
SNL is having its best season in a quarter of a century – how many shows can say that?! – so we didn't want them to take the summer off. We're thrilled to have Colin Jost and Michael Che continuing their unique brand of news with fresh 'Weekend Update' shows in primetime this August.
Check Out 100 TV Facts You May Not Know!