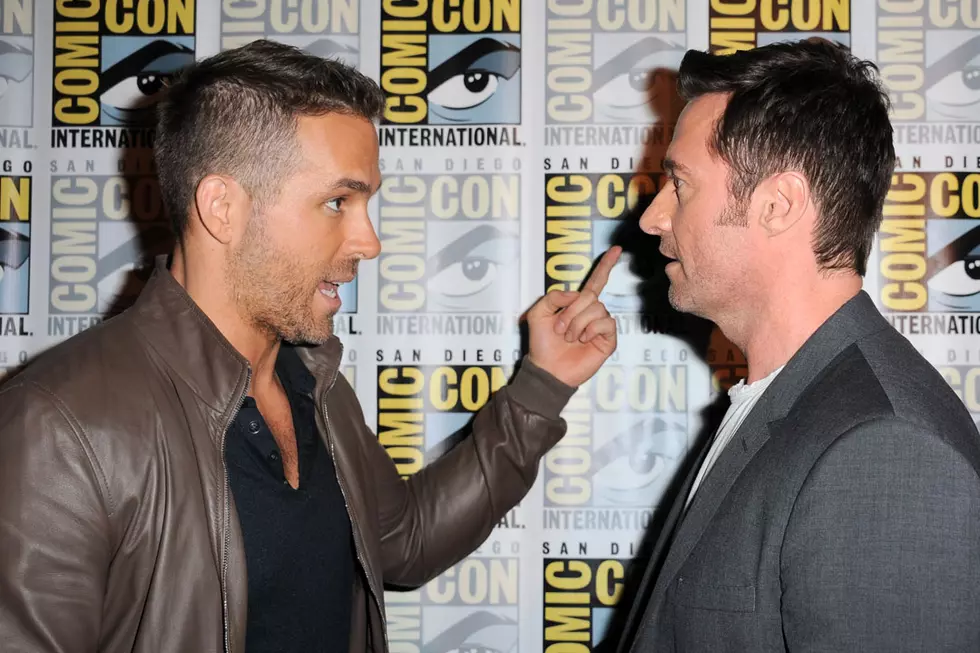 Ryan Reynolds Continues Friendly, Marvel-Related Twitter Feud With Hugh Jackman
Albert L. Ortega, Getty Images
The Venn diagram overlap of folks who loved the Deadpool movie, those who enjoy Ryan Reynolds' Twitter jokes, and those tickled by two famous bros broin' out is a substantial Reuleaux triangle indeed (that's some graphics-related humor for you fellow nerds out there), and Reynolds has thrown his friend Hugh Jackson some promo for new X-Men film Logan by way of some roasting on Twitter.
In the latest exchange between the two actors, Jackman first tweeted a photo with smiling fans from a China press trip for Logan on March 4, captioned "Thanks for an amazing visit Beijing!"
The following day Reynolds quoted the tweet and zinged back, "pretty sure those are protesters," to which Jackman replied, "Really...Guy ... Really?!" Oh, you guys and your cross-promotional wars of words!
Prior to the commercial hit movie that Reynolds long campaigned for, his Deadpool made a much-lamented appearance in 2009's X-Men Origins: Wolverine (director Gavin Hood later insinuated that the bad call came courtesy of studio heads, according to the Independent). That move has since been rectified with a new Deadpool short showing in theaters before Logan (watch "No Good Deed" below), released ahead of the in-the-works Deadpool 2.
In addition to their history of Twitter faux-feuding, during the indisputably creative promotional cycle for Deadpool's theater release in February of 2016, Reynolds "crashed" the press junket for Jackman's comedy biopic Eddie the Eagle. Reynolds asked Jackman questions such as "How much of Hugh Jackman's immense success is raw talent, and how much is just advantageous bone structure?"
The Reynolds-approved Logan is in theaters now.
Celebrities We'd Cast as Comic Book Superheroes: Rihanna, Taylor Swift + More