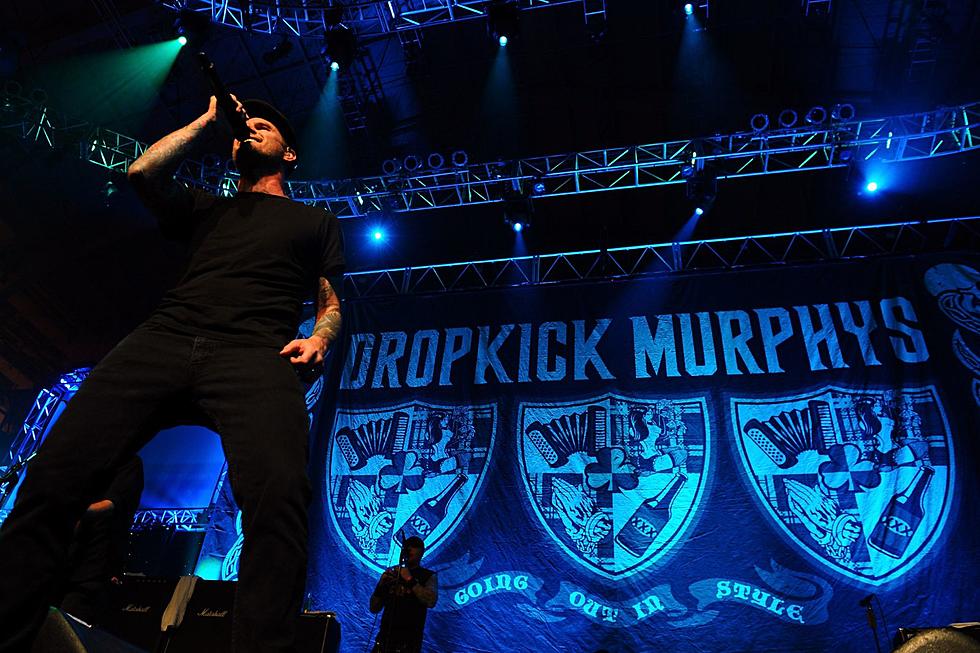 Remember the Last Time Dropkick Murphys Played Bangor?
Credit: Michael Buckner / Getty
Few things scream "New England" like Dropkick Murphys, the Celtic punk band hailing from Quincy, Massachusetts. Their sound and, for lack of a better term, overall 'vibe' are synonymous with our beloved Boston sports teams.
The kickoff for their "The Dropkick Murphys Fall Tour 2023" is happening in Bangor on Wednesday, September 27th, at the Maine Savings Amphitheater, featuring The Interrupters and Jesse Ahern.
Additionally, the Maine Savings Amphitheater is giving out free tickets for military, first responders, and healthcare workers for the Dropkick Murphys concert on Wednesday night. You can read more about that, here.
It's been over six years since Dropkick Murphys last graced the Queen City of the East. In 2017, they announced the "From Boston to Berkeley Tour," a co-headlining venture with the California punk rock band, Rancid. Remarkably, Bangor was also the starting point for that tour on July 27th, 2017, at what was then known as Darling's Waterfront Pavilion, now the Maine Savings Amphitheater.
It seems Dropkick Murphys have a fondness for starting their tours with us, and we certainly don't mind. The feeling is mutual; we're big fans of Dropkick Murphys, and it's heartwarming to know they appreciate us too.
According to Setlist.fm, here's the setlist from that night:
The Lonesome Boatman

The Boys Are Back

Hang 'Em High

Blood

I Had a Hat

Rebels with a Cause

Out of Our Heads

Going Out in Style

Paying My Way

Barroom Hero / Do or Die / Never Alone / Boys on the Docks

You'll Never Walk Alone

Rose Tattoo

The State of Massachusetts

Johnny, I Hardly Knew Ya

I'm Shipping Up to Boston

Until the Next Time

Cretin Hop (with Rancid)

I Fought the Law (with Rancid)

Folsom Prison Blues (with Rancid)

T.N.T. (with Rancid)
It's a real shame that the Red Sox aren't performing well this year. Listening to the Dropkick Murphys in late September without the hopes of October baseball is a bit of a downer.
Regardless, we're still eagerly anticipating catching the Dropkick Murphys, alongside The Interrupters and Jesse Ahern, in Bangor on Wednesday, September 27th, at the Maine Savings Amphitheater.
10 Bangor Area Spots To Watch The Football Playoffs
Just days away from the "Big Game" any of these Bangor area watering spots are the perfect place to kick back with friends and enjoy some football action!
10 Reasons Why Bangor Is Way Better Than Portland
Here's why Bangor, Maine's Queen City, is far superior to Portland, which doesn't even have a good nickname. Wait! What about Forest City, you ask? Please, don't talk to Bangor about forests. You can't handle our 600-acre Bangor City Forest!
10 Bangor Themed Costumes For Halloween
Need some inspiration for a Halloween costume, with some Bangor flair? Well, we thought of 10 costume ideas that are "totally Bangor." Some are known worldwide. Others only locals will understand. If you have any others, add them in the comments, and we might add them to our official list.