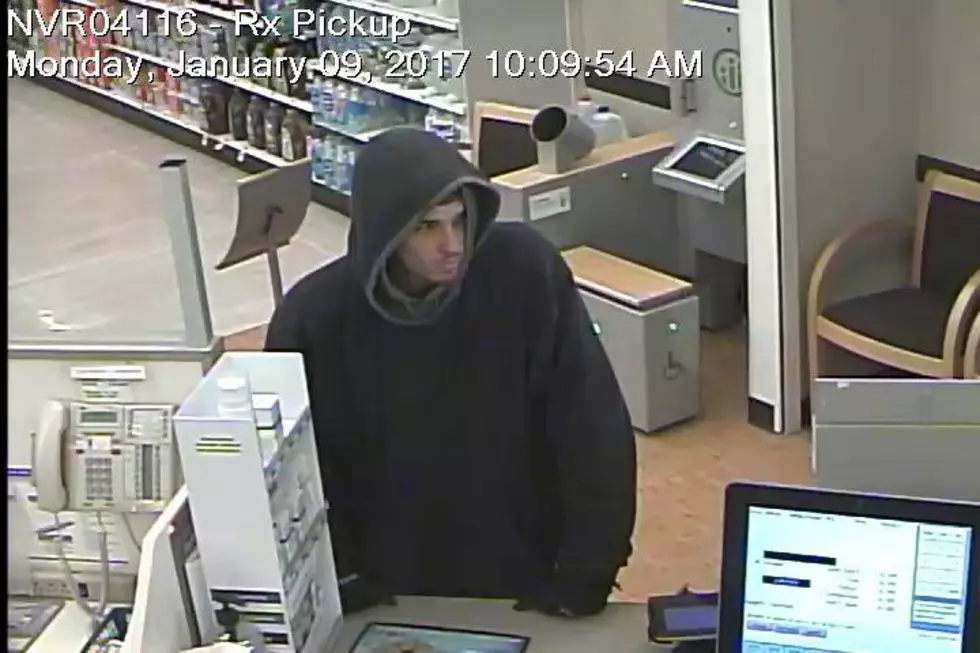 Police Search for Somerset County Man Who Robbed Pharmacy
Skowhegan Police Dept
Police in Skowhegan are looking for a man they say robbed a local Rite-Aid on Monday.
Investigators say a male subject robbed the Rite-Aid Pharmacy at 225 Madison Ave at about 10 a.m, December 9, and escaped with Schedule W prescription medications, including oxycodone.
Police say the young man did not injure anyone and did not display a weapon to the pharmacist.
He's described as Caucasian with dark brown hair and goatee, 6'0" tall, and about 175 lbs.  He was wearing a black hooded sweatshirt, baggy blue jeans, and tan work boots. He's thought to be in his mid-20s.
If you or someone you know has information regarding this robbery and/or the male subject's identity, contact (207)474-6908, leave a private message at the department's Facebook page, or email deputy Chief Donald Bolduc at dbolduc@skowhegan.org.
The department accepts anonymous tips and will keep information confidential by request.