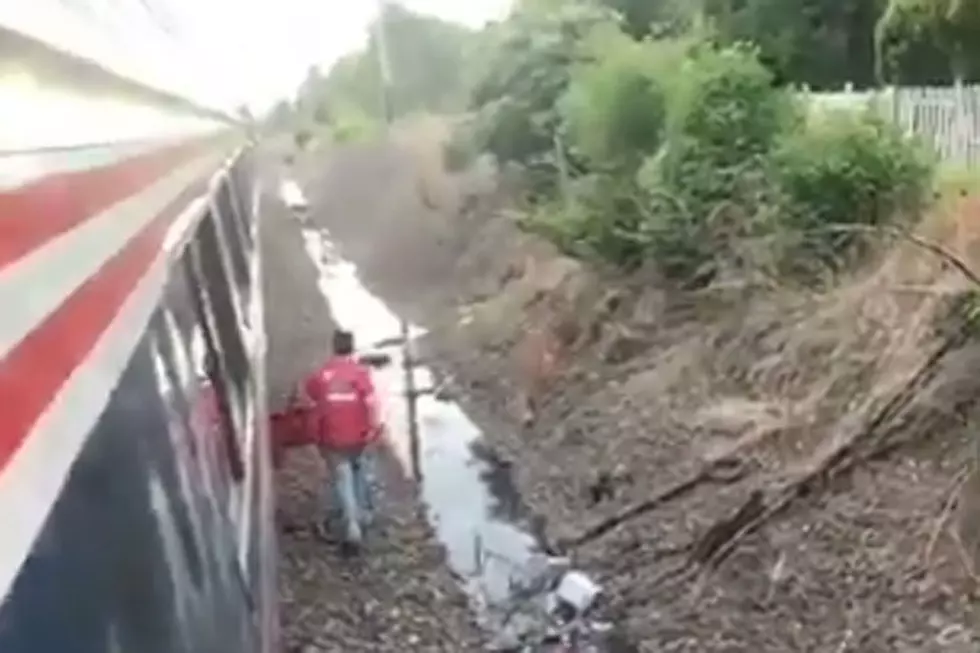 'Hangry' Passenger Gets Pizza Delivered to Stalled Train
@MitchKatz, Twitter
Nothing was going to stop this guy from getting some grub.
A man named Mitch Katz ordered a pizza from the chain when the train he was riding from New York to Washington, D.C. got stuck in Delaware.
The unorthodox delivery (which, incidentally, is not the first of its kind) took place Sunday after the train had been stuck for several hours.
The dedicated delivery man is Jim Leary, who descended into a ditch to get the order to Katz. The owner of the Domino's told the Associated Press, "his driver cut through a backyard, stepped down a steep embankment and over a water-filled ditch to bring the pie to the hungry passengers."
Katz's tireless efforts paid off -- literally. He got a total of $32 in tips, as well as cheers from passengers, who may have felt more than their fair share of hunger pangs.