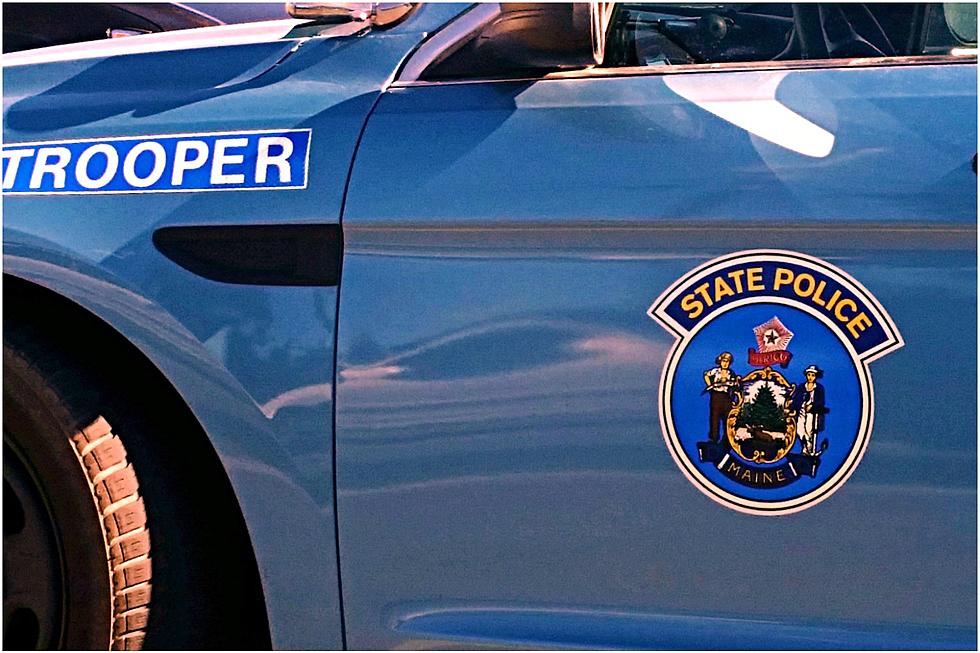 Passerby Argued with Trooper after Maine Man Injured in Rollover Crash
Townsquare Media
A 22-year-old man was injured Saturday afternoon following a rollover crash on I-295 in Portland. The incident happened around 2:27 pm near mile marker 4 in the northbound lanes.
Rollover Crash on I-295
The Maine State Police said Eli Solodiuk of Westford, Massachusetts was driving his 2017 GMC Sierra when he "lost control of his vehicle, struck a guardrail and went across both lanes of traffic before his vehicle rolled over."
Driver Injured
Solodiuk was able to get out of the vehicle and was taken to Maine Medical Center for treatment.
Police: Driver was Going too Fast
"The investigation shows he was going too fast for road conditions on partially bald tires," said Shannon Moss, Public Information Officer, Maine Department of Public Safety.
Travel Lane Closed
Traffic in the travel lane was shut down for close to 50 minutes as crews cleared the scene.
Passerby Stopped Vehicle to Take Pictures
Moss said while police were investigating the crash, a woman stopped her vehicle in the median and "ran down to the crash to take pictures."
Woman was "Argumentative" with Police
A Trooper told her she was trespassing and needed to leave. "The woman was extremely argumentative and told the Trooper she was not doing anything illegal," said Moss.
Illegal to Get Out of Vehicle on I-295
"The Maine State Police would like to remind the public that stopping and getting out on the Interstate is not only a safety issue but it is illegal. Had the Trooper been able to get the women's information and/or registration she would have been charged with several violations to include Obstructing Government Administration, Obstructing Public Ways, Criminal Trespass, and Pedestrian on a Divided Highway, said Moss.
The Definitive List of The Oddest, Strangest and Downright Filthy Town Names In Every State
We combed through list after list of the oddest, strangest and somewhat naughty-sounding town names in every state. From Smut Eye to Ding Dong, you can learn unbelievable facts about each of these towns below.
Gallery Credit: Rob Carroll
Most popular grocery stores in America
Gallery Credit: Stacker
VHS Tapes That Sold For Shocking Amounts of Money
These VHS tapes recently sold for hundreds of even thousands of dollars.