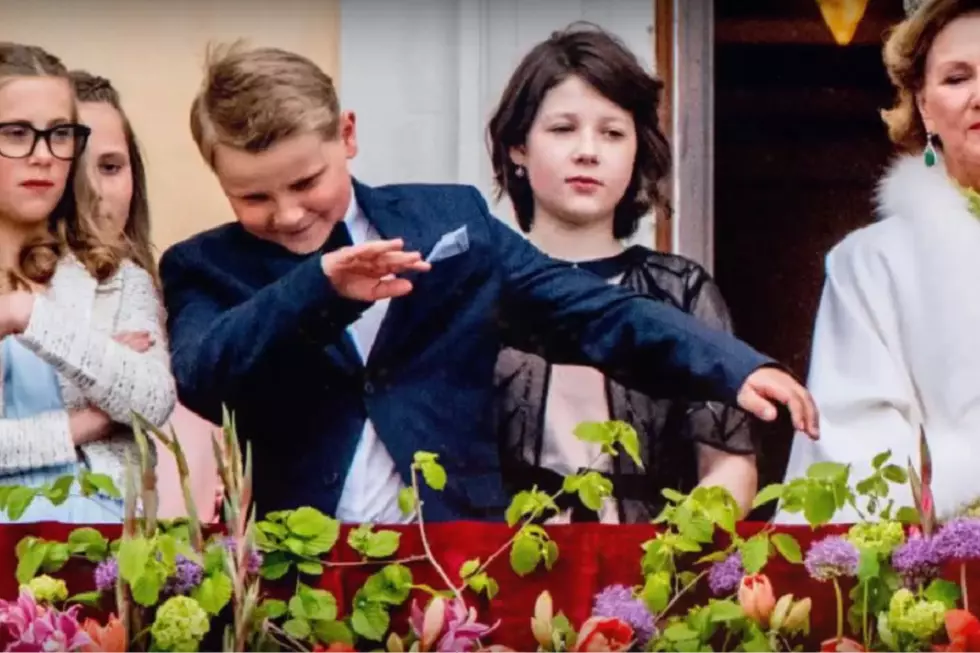 Norway Prince Dabs His Way Into Your Heart
YouTube
If there's one thing royals and the public have in common, it's that 11-year-olds are going to get mischievous at family functions. One such 11-year-old, Prince Sverre Magnus of Norway, decided to bust a move and dab on Ye Royal Balcony while appearing with relatives to celebrate his grandparents' 80th birthdays.
King Harald V and Queen Sonja celebrated their journey into a new decade at Oslo's Royal Palace. The provision of an audience to honor his grandparents proved too much for Little Prince Sverre, and he decided to entertain the masses.
not only dabs
, but he also throws a peace sign -- which receives a warning elbow poke from his cousin. Watch the fun happen in the video below.
Celebrity Baby Bumps of 2017: