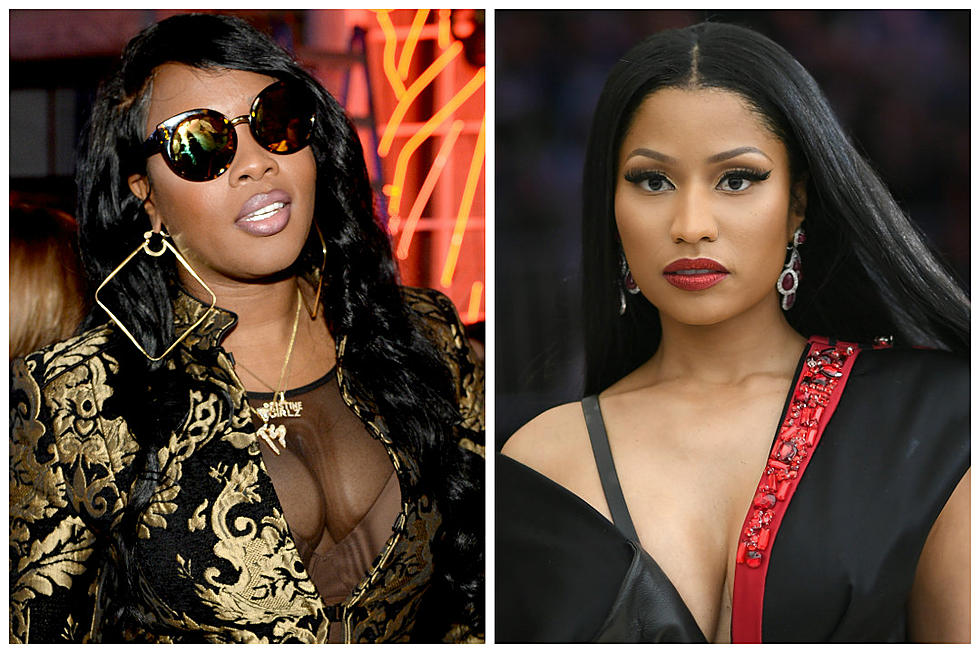 Nicki Minaj Disses Remy Ma on 2 Chainz's 'Realize': 'You Cannot Check the Checkers'
Andrew Toth/Dimitrios Kambouris, Getty Images
The song made headlines earlier this month for Nicki Minaj's verse which features her going at Remy Ma once again. "My own two, what I stood on / That's why their necks what I'm keepin' my foot on," she raps.
But the Pinkprint rapper doesn't stop there, making references to Remy Ma's "Shether" diss and alleging that Papoose wrote it, which Remy denied.
"I've been winning eight years consistently, at least respect it / Papoose wrote a Ether record / But I broke Aretha record / See this is chess, not checkers / You can not check the checkers / Did Nas clear that Ether record? / Nah, but I broke Aretha record."
While Remy hasn't explicitly responded to Minaj's latest diss, the rapper did perform "Shether" at Summer Jam 2017 and threw some shade at Nicki when she brought out female rappers including Queen Latifah, Lady of Rage, Lil Kim, Young M.A and Cardi B.
2 Chainz new album, Pretty Girls Like Trap Music, is in stores now and available for streaming.
2017 Summer Festival Guide