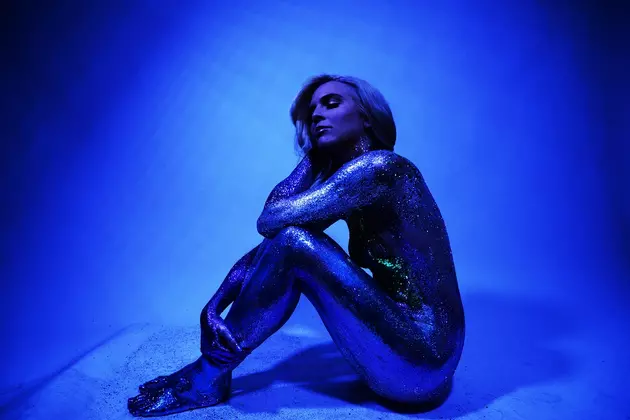 Micky Blue Only Has Time For 'Good Love' on Sparkling Synth-Pop Single: PopCrush Premiere
Courtesy of Micky Blue
Micky Blue's "Good Love" may sound like a futuristic, airy synth-pop love song, but lyrically, the song is more empowerment anthem than dance floor fluff.
"Your heart is blind / And I only have time for / Good, good, good, good love," the artist belts on the chorus of her new track, premiering exclusively on PopCrush.
"You burn all the air right out of the room / Hard to breathe in there / Like nobody matters, it's all about you," she sings, her voice spilling like honey over a burn wound, slamming an egotistical lover for their self-centered ways.
And the there's the genius Carly Simon reference: "You're so vain you probably think this song is just for you," Micky taunts on the ethereal bridge.
"We all have someone in our life who's a narcissist and it can really weigh you down, especially if you care about the person in spite of their aggravating traits," the artist shares.
"'Good Love' is about letting go of that burden and finding your peace; it's easier said than done, but writing this song gave me a healthy perspective on multiple parts of my life," Micky adds. "I'm hoping it does the same for those who listen and clears out any negative energy that's lingering in their lives too."
Best New Artists of 2016: