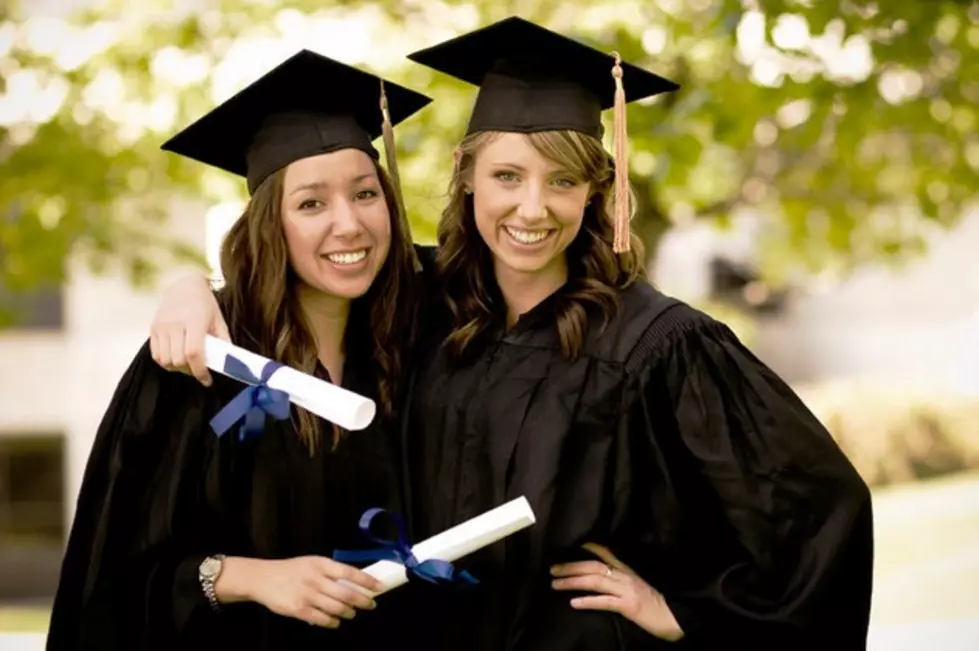 Maine's High School Graduation Rate Keeps Climbing
ThinkStock
Maine's high school graduation rate continues to climb with over 86 percent of all students who entered the ninth grade in the fall of 2009 earning their diplomas on time in 2013.
That rate is among the top 15 in the nation, up from 80.3 percent in 2009-2010,  but state education officials say that proficiency needs to be the top priority.
Maine's Education Commissioner Jim Rier congratulated schools and students for the continued improvement in the graduation rate, but stressed the state's focus must be on ensuring students are truly college and career ready.
Beginning in 2018, Maine high schools will award proficiency-based diplomas that require students to demonstrate mastery of the state's learning standards in critical content areas such as math and reading. The gap between the percentage of students who graduate and those who are proficient in math and reading is currently about 37 percent, and a third of graduates who go onto college in Maine need basic remedial courses.
Of Maine's 133 high schools, 73 improved their four-year graduation rate from 2012 to 2013. In Aroostook County, Hodgdon High School (SAD 70) and Houlton High School (SAD 29) were among the tops in the state, boasting graduation rates above 95 percent.
Maine's Class of 2013 was the smallest in recent years, down to 12,792 students from 13,042 in 2012, which mirrors declining overall public school enrollment across the U.S.
To see Maine high school graduation data, visit the Maine Department of Education's transparent online Education Data Warehouse.