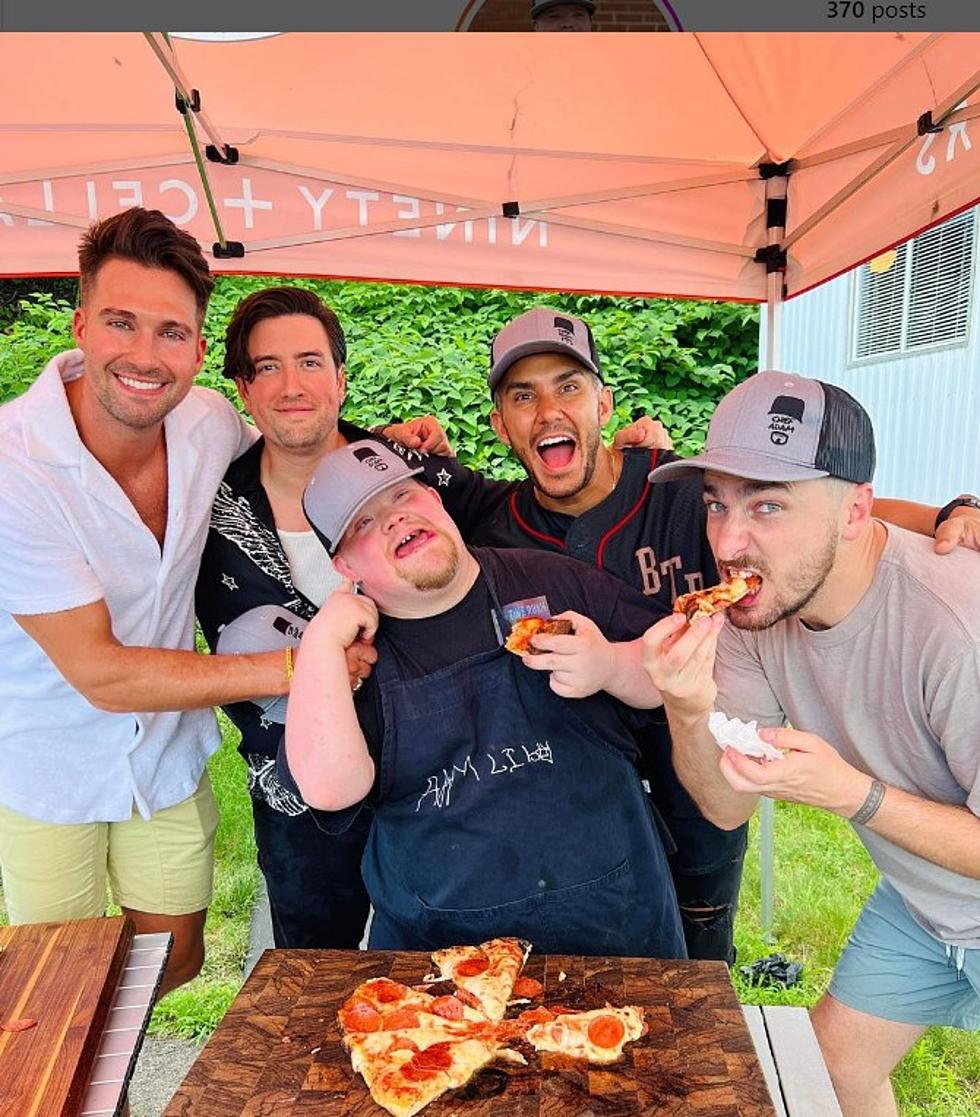 Maine TikTok Chef Makes Pizza For 'Big Time Rush'
Adam Libby Instagram
It was a great night at Maine Savings Amphitheater, before and during the show!
The pop group, Big Time Rush, brought some big-time energy to the Bangor Waterfront yesterday when the "Can't Get Enough Tour" hit the Maine Savings Amphitheater.
Preceding the concert, they hooked up with a friend of ours, Maine TikTok Chef Adam Libby, who whipped some delicious pizza for the guys before they hit the stage!
Adam Libby is one heck of a cook. He, and his sister who hail from Lincoln, put together two videos each week that show off Adam's rather impressive chef skills, and people are loving it.
Adam's TikTok page has a mind-blowing 2.5 million followers and his videos have received over 29.5 million likes. And just about every single time I check his videos out, I notice that the number takes a huge jump. People are really responding to his content.
He was born with Down Syndrome, and his TikTok success makes for an amazing and inspiring story that can't help but make you feel good. Plus, you can learn quite a bit about cooking some mouth-watering meals.
Speaking of which, he has posted some perfect video ideas for summer BBQs.
Take full advantage of these killer recipes, all summer long. They may not come out as good as what Adam posts, but why not give it a try? This is the season to kick back, and eat some tasty treats with friends and family!
Fire up the grill, and eat like a king! Chef Adam Libby has the hookup!
Smash burger tacos:
Pork belly burnt ends:
Lollipop chicken:
Brisket breakfast sandwich:
Hot dogs:
And many thanks to Big Time Rush, for a great summer night of music!
25 of the Best BBQ Restaurants in Maine That Will Make Your Mouth Water
Here is a list of 25 of the best mouth watering BBQ restaurants in Maine.